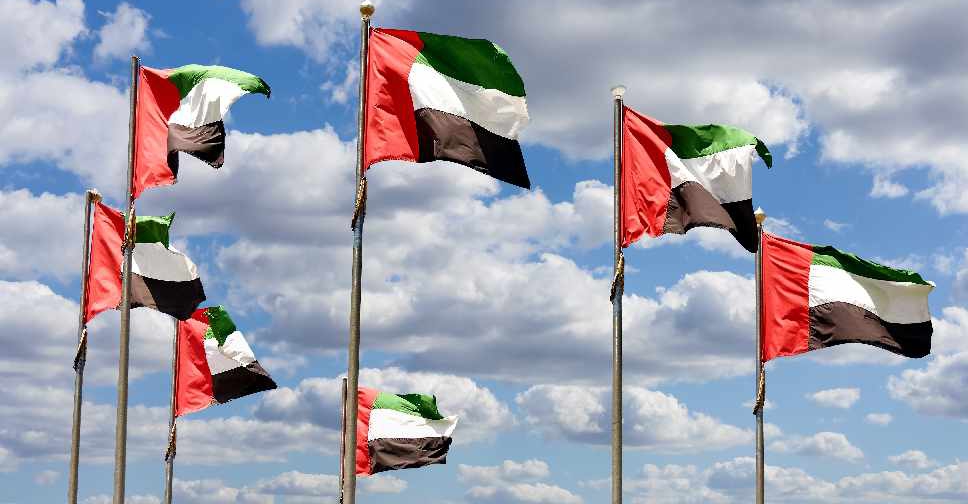 File photo
Schools, businesses, government bodies and residents of the UAE will mark Flag Day at 11:00 am today.
Launched in 2013, the day also commemorates the accession of His Highness Sheikh Khalifa bin Zayed Al Nahyan as President of the nation.
A special ceremony will also be held at Al Wasl Plaza at EXPO 2020 Dubai to mark the occasion.
Last week, His Highness Sheikh Mohammed bin Rashid Al Maktoum, Vice President and Prime Minister of the UAE and the Ruler of Dubai, had called on the people of UAE to raise the flag in solidarity as the nation marks its Golden Jubilee.
الإخوة والأخوات ستحتفل دولة الإمارات بيوم علمها في عامها الخمسين في الثالث من نوفمبر القادم..سنرفعه على وزاراتنا ومؤسساتنا بشكل موحد الساعة الحادية عشرة صباحاً .. رمز الدولة والسيادة والوحدة للخمسين الماضية سيبقى معنا للخمسين القادمة ليرسخ الانتماء والولاء والمحبة لتراب الإمارات

— HH Sheikh Mohammed (@HHShkMohd) October 26, 2021