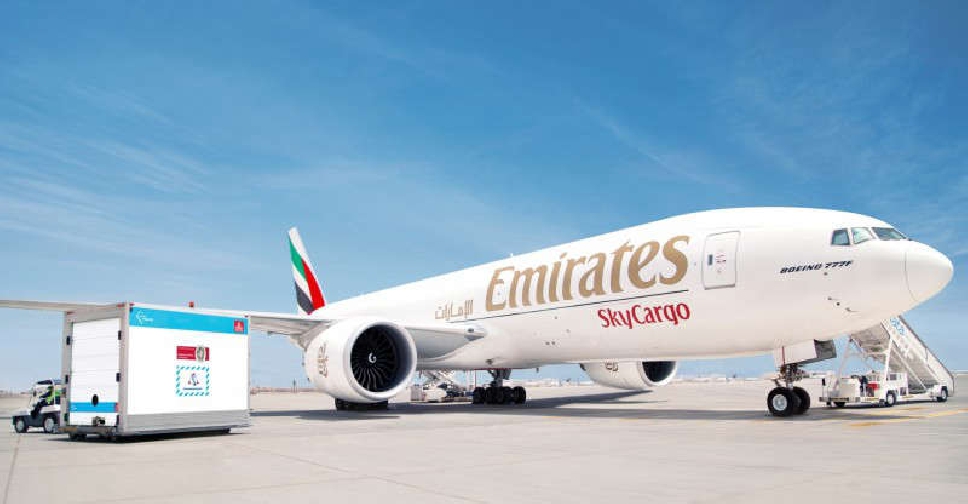 Emirates SkyCargo has transported more than 1 billion doses of COVID-19 vaccines within a span of 18 months to over 80 destinations on over 2,000 flights.
Close to two-thirds of the 1 billion doses were transported to developing countries.
Dubai's strategic location combined with a modern fleet of aircraft, and purpose-built facilities to transport sensitive pharmaceuticals has "been key to transporting COVID-19 vaccines securely, reliably and rapidly around the world", highlighted Nabil Sultan, Emirates Divisional Senior Vice President, Cargo.
The first shipment of COVID-19 vaccines was trialled in October 2020.
In January 2021, Emirates SkyCargo teamed up with leading Dubai-based companies to form the Dubai Vaccine Logistics Alliance to speed up distribution of vaccines to developing countries.
In addition to COVID-19 vaccines, the carrier transported other critical life-saving medicines and treatments on its flights to more than 140 destinations across six continents.
An estimated 200 tonnes of pharmaceutical cargo are flown every day on Emirates' aircraft.