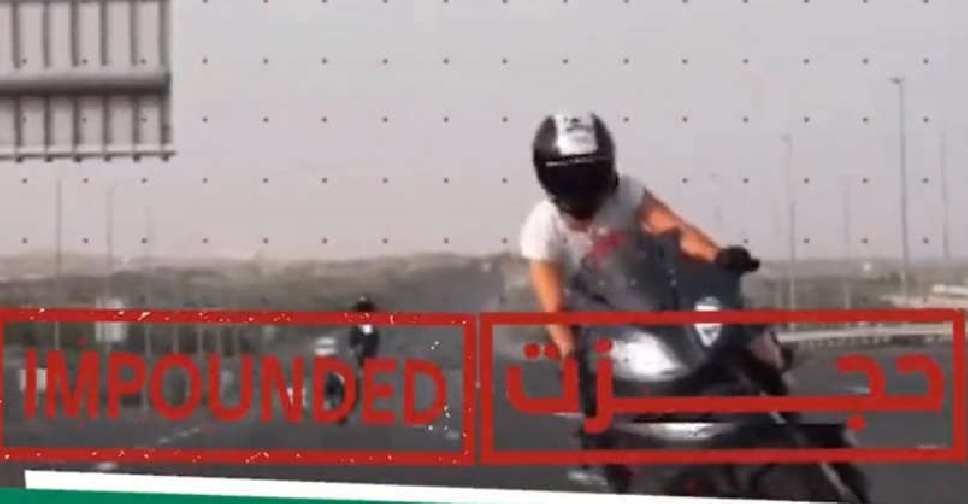 Dubai Police
A group of female bikers have been caught in Dubai for performing dangerous stunts after their video went viral on social media. 
A senior police officer said they were filmed "riding without holding handlebars, standing on motorcycles, and riding on one wheel", with one biker even concealing the number plate to avoid legal action.
The bikers were identified following an investigation, and confessed to performing stunts previously as well.
They were handed a fine of AED 2,000, 23 black points and 60-day vehicle impoundment. An additional AED 50,000 in fine was set against releasing their bikes as their acts posed a serious threat to their safety and that of other road users.
#DubaiPolice Summon Female Motorcyclists for Reckless Riding.

Details:https://t.co/0RvCsp5p6I pic.twitter.com/cutKWa4YFm

— Dubai Policeشرطة دبي (@DubaiPoliceHQ) September 8, 2023
The officer added that at least 80 per cent of such acts in Dubai lead to serious and fatal accidents.
He urged the public to report reckless drivers by contacting (901) or via the Dubai Police smart app.