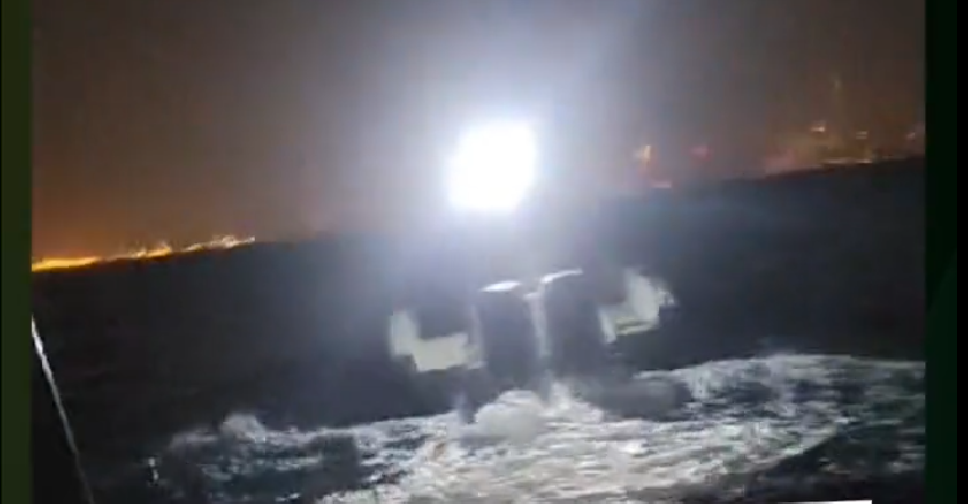 A man whose boat faced an unexpected malfunction at sea was saved in the nick of time by Dubai Police.
The maritime rescue and marine security team of the Ports Station swiftly intervened to prevent the boat from crashing into a breakwater at Dubai World Islands.
Recounting the harrowing experience, the boat owner said: "The currents rapidly dragged the boat towards the breaker, and I was terrified of the boat crashing into the nearby rocks. Those were distressing moments."
"I immediately contacted the Command and Control Centre of Dubai Police. An official communicated with me, reassuring me until the maritime patrol arrived," he added.
Brigadier Dr. Hassan Suhail Al Suwaidi, Director of the Ports Police Station in Dubai, urged boat and yacht owners to register in the "Sail Safely" service on the Dubai Police app to ensure quicker response to emergency situations.
He also reminded them to contact the Command and Control Centre at 999 during emergencies.
#أخبار | شرطة دبي تُنقذ قارباً مُتعطلاً قبل اصطدامه بكاسر أمواج

التفاصيل:

https://t.co/UBNy75qgYT
#أمنكم_سعادتنا #نتواصل_ونحمي_نبتكر_ونبني pic.twitter.com/EOCp2OVIr6

— Dubai Policeشرطة دبي (@DubaiPoliceHQ) October 31, 2023