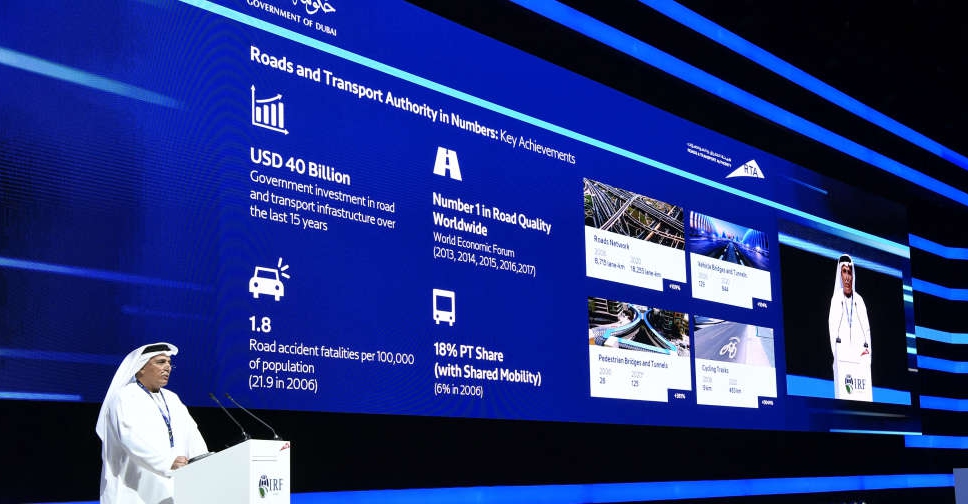 Supplied
Dubai saved about AED 210 billion in terms of time and fuel wasted through traffic jams from 2006 to 2020 - thanks to improvements in the city's roads and transport infrastructure.
That's much more than the amount of AED 140 billion that the government actually spent on those projects during the same period.
The stats were revealed by the Roads and Transport Authority (RTA) on the sidelines of the International Road Federation World Meeting and Exhibition in Dubai.
The authority also highlighted how Dubai's road network more than doubled from 8,715 lane-km in 2006 to 18,255 in 2020, while the number of vehicle bridges and tunnels saw a five-fold increase (from 129 in 2006 to 844 in 2020).
"Similarly, we have increased the number of pedestrian bridges and tunnels by four times from 26 to 125 around the same period and extended our cycling track network from 9 km in 2006 to 463 km in 2020, and is expected to reach 668 km by 2025," explained Mattar Mohammed Al Tayer, Director-General and Chairman of the Board of Executive Directors of the RTA.
"RTA has achieved mega projects in a record time highlighted by the Dubai Metro project, which had been delivered in just four years, and the Dubai Water Canal project that had been completed in less than three years," added Al Tayer.
The RTA's joint efforts with the General HQ of Dubai Police also helped reduce road accident fatalities from almost 22 cases to 1.8 cases per 100 thousand during the period 2006-2020, while pedestrian fatalities per 100,000 population dropped from 9.5 to 0.5 between 2007 and 2020.