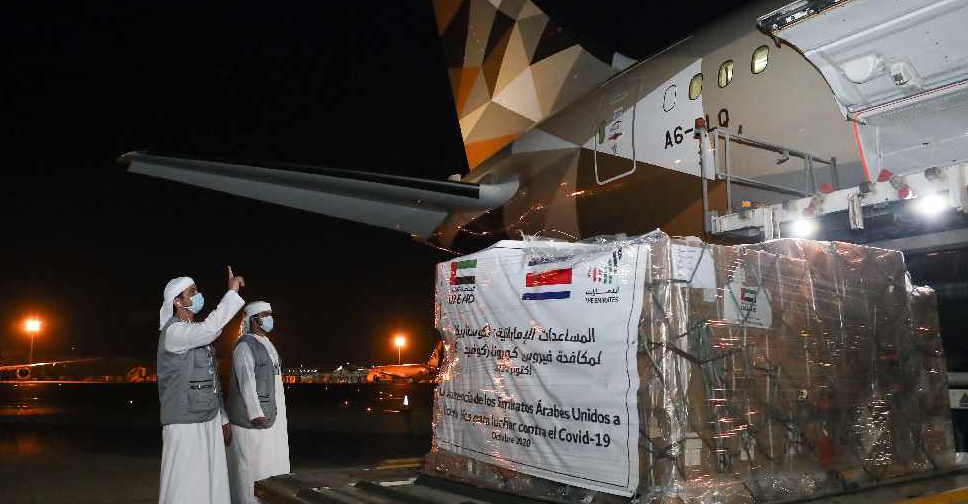 WAM
A second plane carrying humanitarian relief from the UAE is on its way to Costa Rica.
Twelve tonnes of medical supplies and testing kits are being sent to help the Central American nation's fight against the COVID-19 pandemic.
The aid will benefit 12,000 medical professionals.
The first shipment was delivered to healthcare workers in June.
Juma Al Rumaithi, the UAE Ambassador to Costa Rica, said, "The dispatch of a medical aid plane to Costa Rica today is part of supporting the outstanding bilateral relations between the two countries and boosting Costa Rican efforts in the fight against the virus."
To date, the UAE has responded to the COVID-19 crisis by providing more than 1,500 tonnes of aid to 118 countries, supporting more than 1.5 million medical professionals.