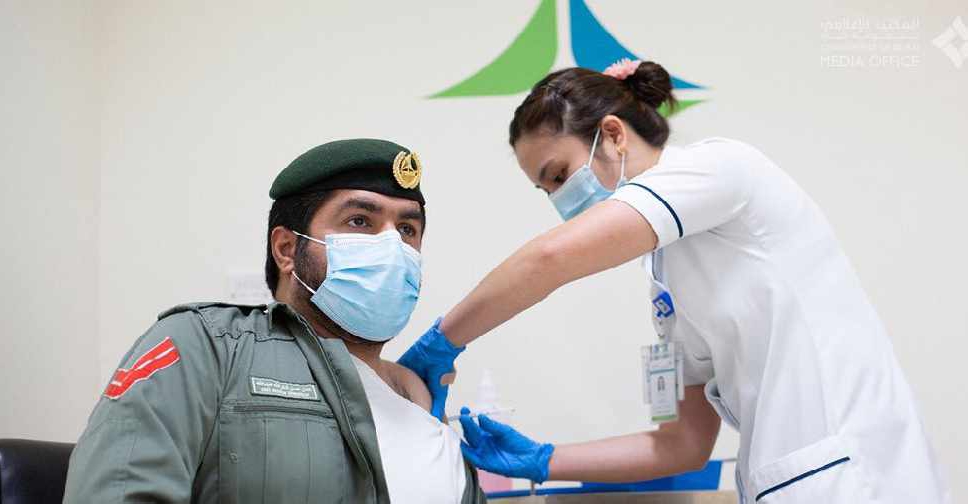 twitter/(@DXBMediaOffice)
The next stage in Dubai's free Pfizer-BioNTech vaccination programme is scheduled to begin in April, 2021.
That's according to Dr Farida Al Khaja, Chairperson of the Steering Committee for COVID 19 Vaccination and CEO of Medical Support Services and Nursing at the Dubai Health Authority (DHA), who told Dubai Eye 103.8's Business Breakfast that the second phase will be open to Dubai visa-holders who wish to take part.
She also outlined the criteria for the people who are being targeted in the first stage.
Dr Khaja went on to explain that Dubai plans to inoculate approximately 70 per cent of the emirate's population with the Pfizer-BioNTech COVID-19 vaccine next year.
She also clarified that the Pfizer-BioNTech COVID-19 vaccine drive is currently open only to Dubai visa holders.
Dr Khaja said those who've had the jab will receive an e-certificate, adding that this can be used for future travel if required.
In summing up, she underscored that even those who have had the vaccine must continue to adhere to the COVID-19 precautionary measures.
Pfizer-BioNTech vaccine centres in #Dubai pic.twitter.com/06G33n6Lj3

— هيئة الصحة بدبي (@DHA_Dubai) December 27, 2020