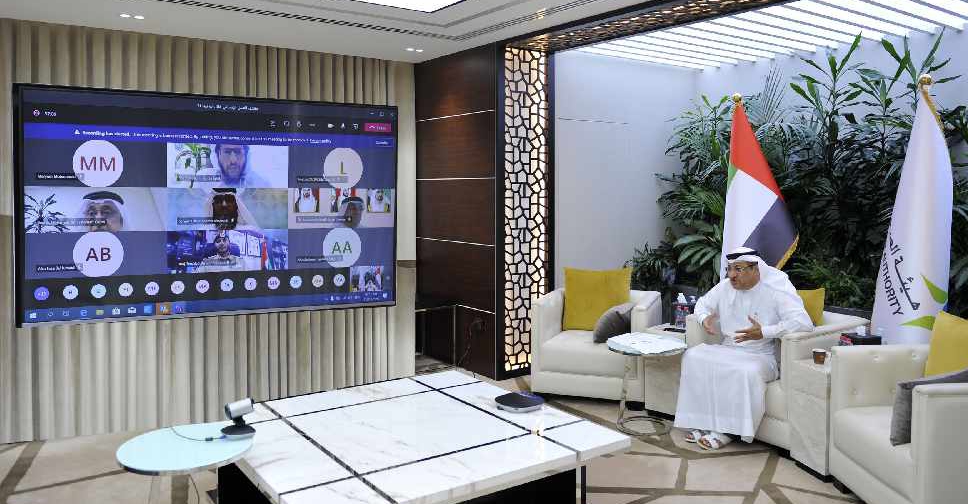 Supplied
The efforts of volunteers during the COVID-19 pandemic have been highlighted by the Dubai Health Authority (DHA) at a webinar focusing on the emirate's humanitarian response.
Humaid Al Qutami, the Director-General of the DHA, said the authority was happy to hold the meeting, and emphasised that relief work is a value instilled in the people of the UAE by its leaders and founding father, the late Sheikh Zayed bin Sultan Al Nahyan.
The DHA's "Platform for Volunteering and Corporate Social Responsibility" has attracted more than 4,650 volunteers from various backgrounds.
They have been working in 27 locations across Dubai, including hospitals, isolation and quarantine centres, primary health care centres, areas with high-density populations, field hospitals and drive-through testing centres.
The manufacturing of 8,900 face shields using 3D technology for frontline workers, and blood donation campaigns were some of the other humanitarian efforts discussed during the virtual meeting.
In addition, Dubai Police, Dar Al Ber Society, DMI, GDRFA-Dubai and the Ministry of Education highlighted their strategies and mechanisms for dealing with crises and disasters, as well as their successful experiences in dealing with COVID-19.