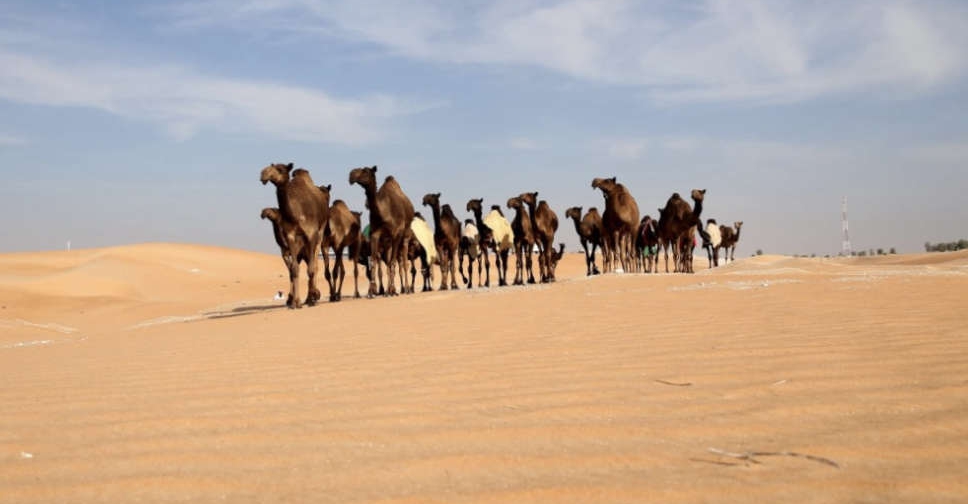 Supplied: WAM
Under the patronage of His Highness Sheikh Mohamed bin Zayed Al Nahyan, Crown Prince of Abu Dhabi and Deputy Supreme Commander of the UAE Armed Forces, the 15th annual Al Dhafrah Festival is running at Madinet Zayed in Al Dhafra Region.
Organised by Abu Dhabi's Cultural Programmes and Heritage Festivals Committee, the Al Dhafra Festival will run until January 22.
The Festival was established to strengthen Abu Dhabi's position as the premier destination for camel owners locally, regionally and internationally.
Major General Staff Pilot Faris Khalaf Al Mazrouei, Commander-in-Chief of the Abu Dhabi Police, and Chairman of the Cultural Programmes and Heritage Festivals Committee, said the festival is "in line with the Emirate's vision to preserve UAE heritage and quintessential Emirati customs and traditions, including the preservation of purebred camels".
The Al Dhafra Festival has been expanded to include camel pageantries in Suwayhan, Razin and Madinet Zayd, in addition to the main Camel Beauty Contest of Al Dhafrah Festival.
To coincide with the UAE's Golden Jubilee Celebrations, the festival features 313 camel runs and includes the launch of the Bairaq Al Emarat Award for Asayel and Majahim camel breeds.
It will also feature traditional Arabian Saluki races, Falcon Mazayna, Arabian Saluki Mazayna, Archery and a sheep beauty pageant.