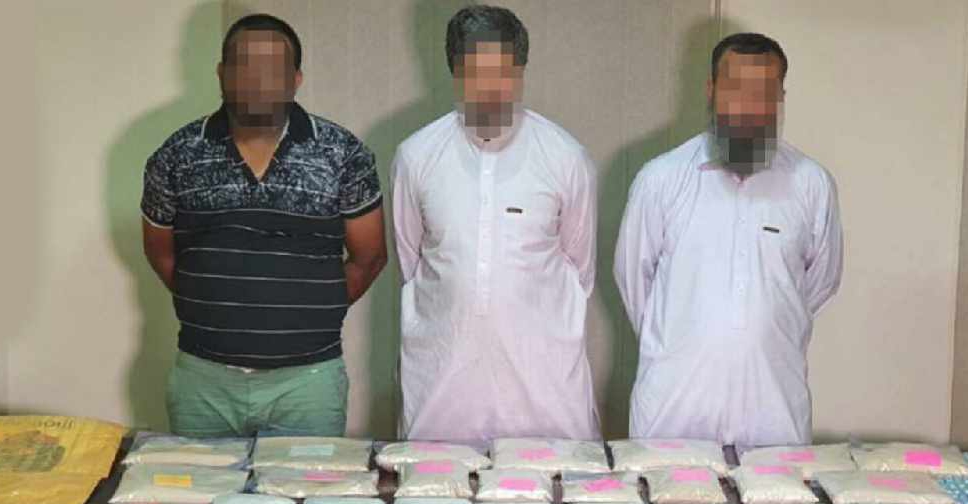 twitter/(@ADPoliceHQ)
Abu Dhabi police have arrested a network of dealers and seized more than 45 kilograms of drugs.
The narcotics were being smuggled from outside the country into Abu Dhabi, Dubai and Sharjah.
Colonel Tahir Ghraib Al-Zahri, of the Criminal Security Directorate, said officers carried out an undercover operation and launched a pre-emptive strike on the gang.
He added that efforts should be stepped up to protect young people from drugs.