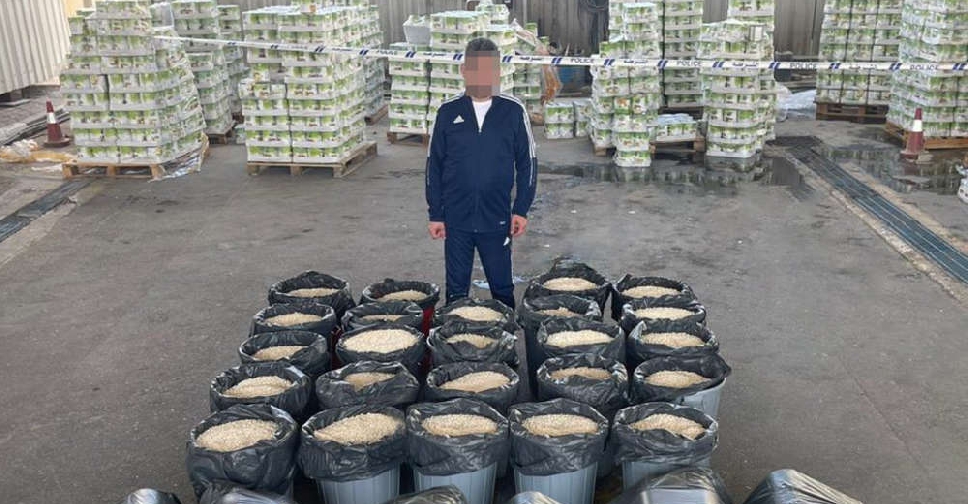 Abu Dhabi Police
One person has been arrested in Abu Dhabi for attempting to smuggle 4.5 million Captagon capsules concealed inside food cans.
Teams from Abu Dhabi Police launched an operation to track the suspect after receiving a tip-off.
They found that he had imported large numbers of cans of preserved green beans, and managed to hide the drugs in them.
Upon raiding his "warehouse", officials found 4.5 million capsules of Captagon inside the cans and seized them.
Investigations revealed that the suspect had planned to smuggle the drugs to another country.
Abu Dhabi Police commended the efforts of all those involved in the operation to combat drug dealing and promotion in the UAE.
#أخبارنا | #شرطة_أبوظبي تضبط 4.5 ملايين حبة "كبتاجون" في معلبات غذائية

التفاصيل:https://t.co/Y8xR61pvpg pic.twitter.com/w4NBfgQMMm

— شرطة أبوظبي (@ADPoliceHQ) February 28, 2023