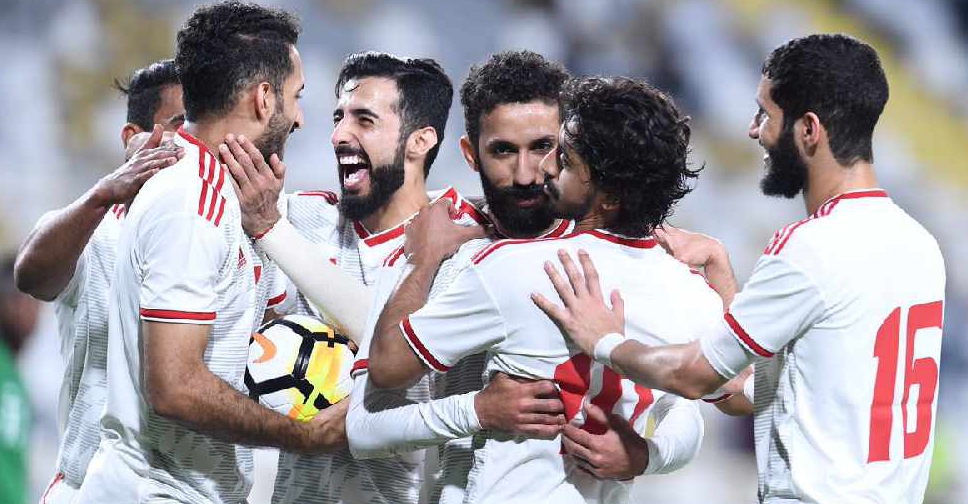 @uaent2019/ Twitter
The UAE came from a goal down to beat Saudi Arabia 2-1 in their international friendly at Abu Dhabi's Al Nahyan Stadium on Thursday.
The Whites stepped up their attack after the Saudis opened the scoring in the 18th minute through Adbdulfattah Mohamed Adam.
The relentless pressure paid off as Bandar Mohammed found the net for the equaliser in the 54th minute, while Ali Mabkhout struck the winning goal nine minutes later.
Ahead of the game's kick-off, the UAE's new manager Bert van Marwijk was formally unveiled before the media.