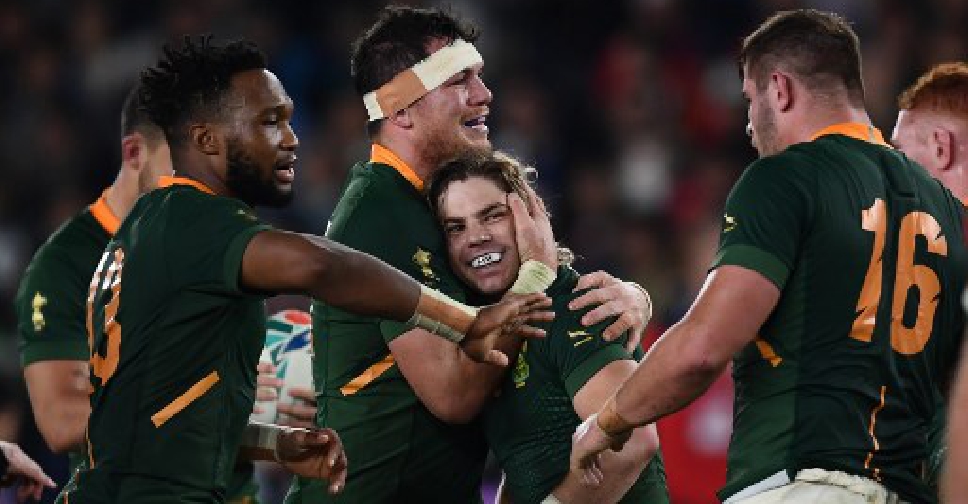 CREDITCHARLY TRIBALLEAU / AFP F
South Africa are through to the finals of the Rugby World Cup after edging past Wales on a windy night in Yokohama.
The Springboks won 19-16 to set-up a mouthwatering clash against England in Saturday's curtain-closer.
Meanwhile, Wales have missed out on a chance to play in their first ever World Cup final.
However they'll take on New Zealand on Friday in a battle for third place.