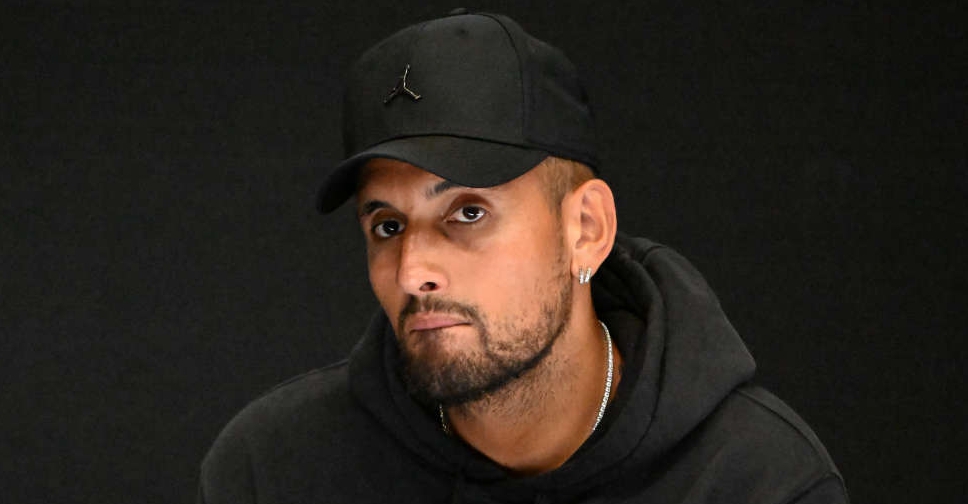 AFP
Nick Kyrgios was forced to miss the French Open due to a foot injury sustained during the theft of his car and not because of a knee problem, his agent said on Thursday.
The Wimbledon finalist's mother was held up at gunpoint by a Canberra suspect near his house and his Tesla stolen earlier this month, police allege.
Kyrgios's agent, Daniel Horsfall, said the player had injured himself during the "high-adrenaline rush of everything" that had happened during the robbery.
"During the incident on May 1, they had the armed robbery at the house. With all the stuff that was going on Nick lacerated the side of his left foot. We don't know how," Horsfall told Reuters.
"Basically, it's just set him back about two-and-a-half weeks in terms of his loading schedule to get back on court for what we thought was going to be the Grand Slam."
A man was arrested in Canberra soon after the robbery, with Kyrgios assisting police by using an app on his phone to locate the car.
Kyrgios has not spoken publicly about the incident but said in a post on social media that he had not slept much and was "battling a little."
The French Open, the second Grand Slam of the season, runs from May 28-June 11.