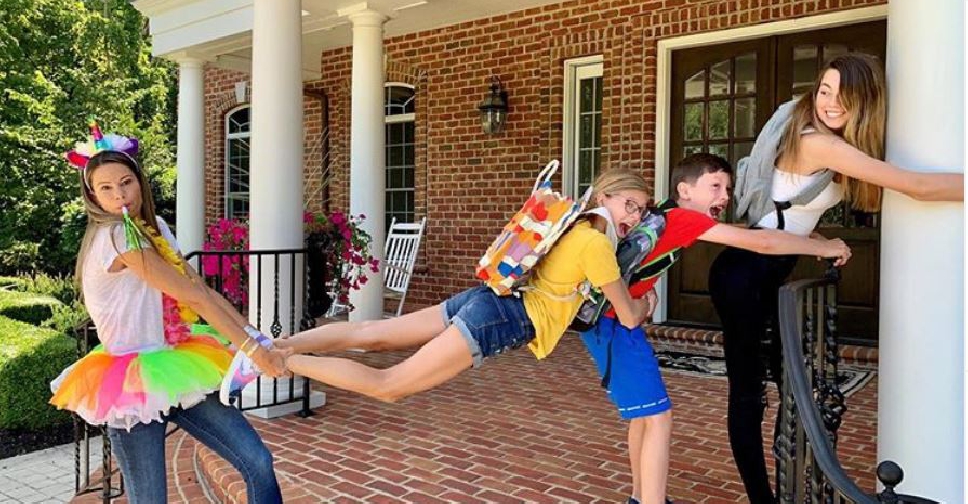 Who's happy the summer holidays are over?
One mother in the US is certainly overjoyed.
Leslie Brooks has been posting back to school pictures since 2013.
She has her own take on the traditional September photo and creates scenes celebrating the end of the long summer of kids at home.
Every year the pictures get more elaborate, from Leslie enjoying a deep tissue massage to lounging in the pool with her coffee and book in hand.
All while the kids look on with envious, and hilarious expressions.