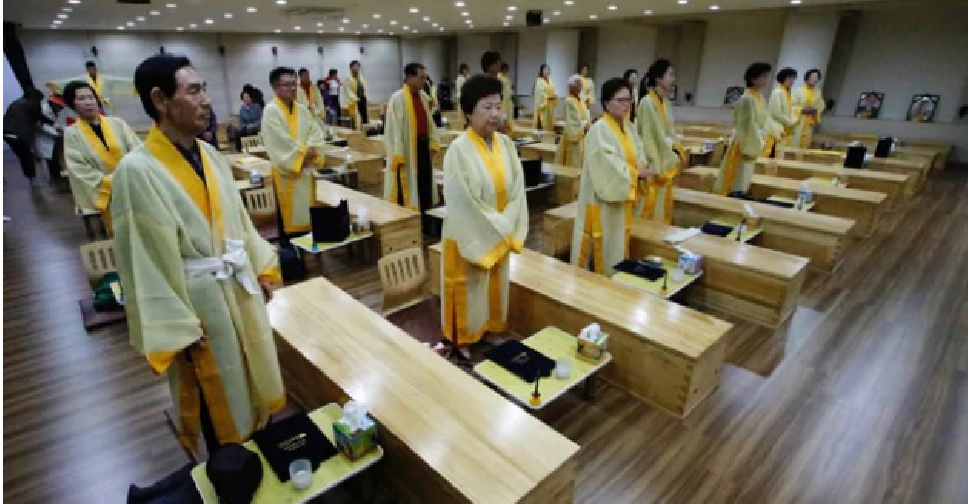 A unique South Korean service is offering free funerals for the living in a bid to gain perspective on life.
That's right. More than 25,000 people have volunteered to lie inside coffins for around 10 minutes as part of a "dying well" programme.
The "living funeral" services, which started at Seoul's Hyowon Healing Centre since it opened in 2012, aims to help people appreciate and improve their lives.
"We don't have forever," said an official at the centre. "That's why I think this experience is so important - we can apologise and reconcile sooner and live the rest of our lives happily."