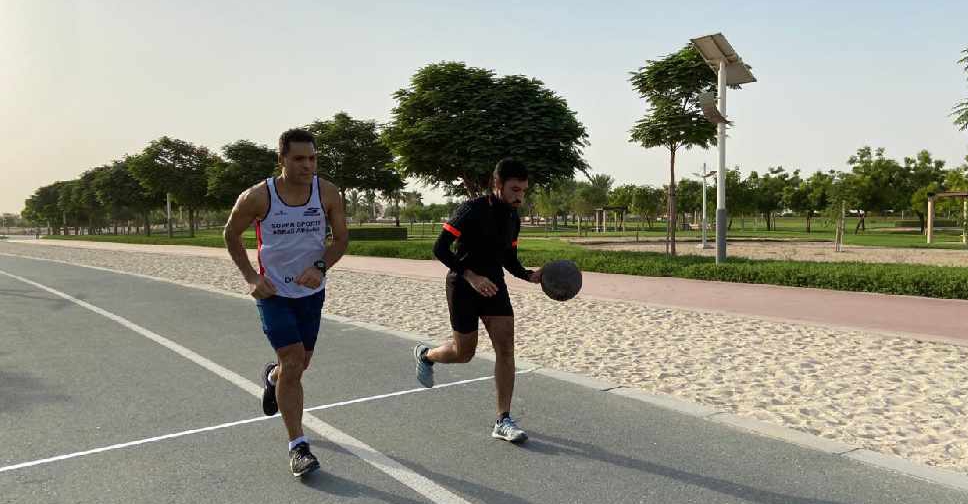 Another Guinness World Record has been broken in Dubai - this time it's to do with basketball.
Pakistani national Azmat Khan has achieved the quickest time for dribbling a basketball for a mile (1.6 km).
The 33-year old achieved the feat in 6 minutes and 1 second, beating the previous record held by American national Reed McManigal by almost 38 seconds.
Khan and his crew took over a cycling path in Al Warqa Third Park in Dubai on a sunny Saturday for the record attempt.
Two cyclists served as videographers to document the feat, using their mobile phones.
Khan, who also holds the record title for the event's 10-mile equivalent, is a professional runner. He has participated in runs across Dubai, ranging from 3 km to 42 km.
"I want to motivate people to try new things and challenge themselves," said Khan.
"Dribbling a basketball while hitting that speed wasn't easy. The turns were especially challenging. I almost lost the ball a few times on the curves," he added.