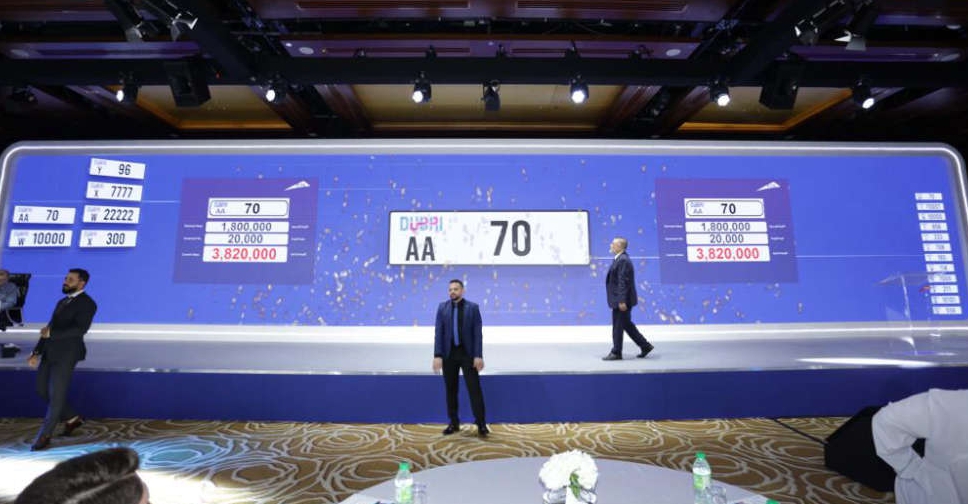 Supplied
An open auction of fancy vehicle plates in Dubai has raised nearly AED 50 million.
Plate number AA 70 was the most expensive at AED 3.82 million, followed by X 7777, which was sold for AED 3.8 million, and Z 43 for AED 2.85 million.
Other expensive plates included Y 96 (AED 2.66 million) and S 888 (AED 2.3 million).
The Roads and Transport Authority (RTA) offered 90 premium plates of two, three, four and five-digits bearing the codes AA-I-J-K-L-M-N-O-P-Q-R-S-T-U-V-W-X-Y-Z.
In total, AED 49.789 million was raised at the auction on Saturday, which marked an increase of 30 per cent compared to the first open auction that took place earlier this year (AED 38.21 million).
The proceeds of the 113th Open Auction for Distinctive Vehicle Number Plates of Dubai's #RTA, held at the InternContinental Dubai Festival City Hotel on Saturday, September 2, amounted to AED 49.789 million.https://t.co/Y3N4fMsWKb pic.twitter.com/hg2L3jfoEV

— RTA (@rta_dubai) September 4, 2023