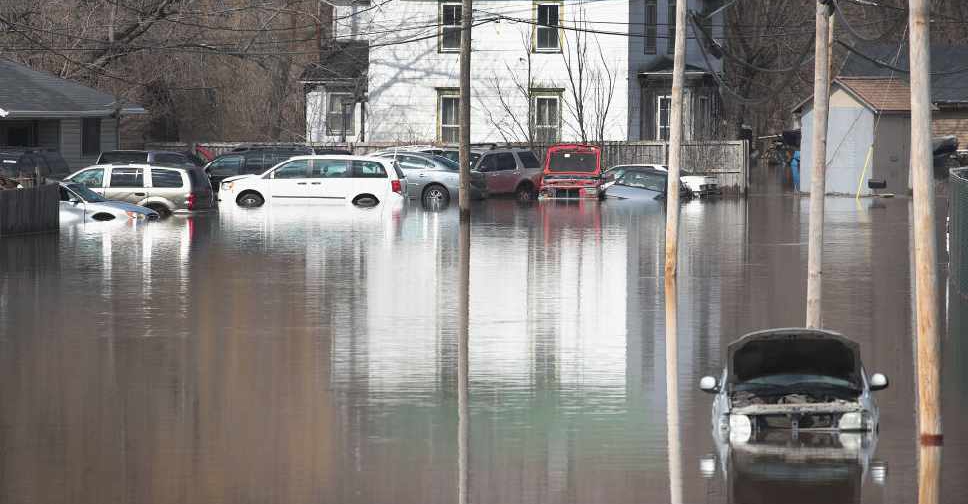 Scott Olson/Getty Images
At least three people have died and one person reported missing after severe flooding in America's midwest.
The floodwaters have caused hundreds of millions of dollars in damage in at least five states.
"This is clearly the most widespread disaster we have had in our state's history," in terms of sheer size, Nebraska Governor Pete Ricketts told reporters.
Vice President Mike Pence is set to visit the region on Tuesday.
From Washington, Harry Horton reports: