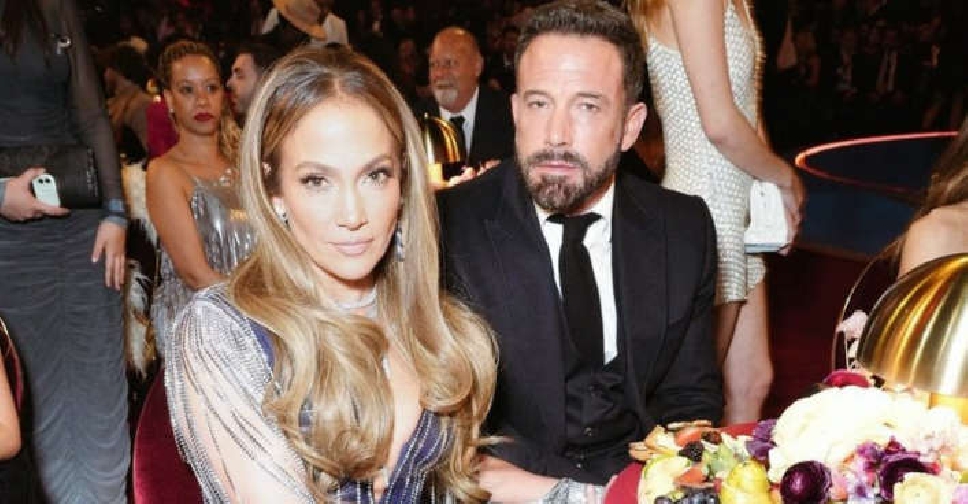 Twitter
Hollywood star Ben Affleck has addressed the rumours surrounding his appearance with Jennifer Lopez at the 2023 Grammy Awards. 
In a recent interview with Hollywood Reporter, the actor denied he was having a bad time during the ceremony and clarified what he was actually saying to his wife when the camera focused on him.
According to Affleck, he was caught off guard during the televised show. "They were framing us in this shot, but I didn't know they were rolling," he explained.
The actor went on to reveal he was actually whispering something to Lopez, which he described as a "husband-and-wife thing". He said he leaned into her and told her that as soon as the cameras started rolling, he was going to slide away from her and leave her sitting next to Trevor. Lopez reportedly responded by saying, "You better... not leave".
Affleck added he was just at the event to enjoy some live music and didn't expect his on-camera interaction with Lopez to go viral. "I had a good time at the Grammys. My wife was going, and I thought, 'Well, there'll be good music. It might be fun'," he said.
The actor's comments came after some social media users speculated that Affleck was having a bad time at the ceremony.