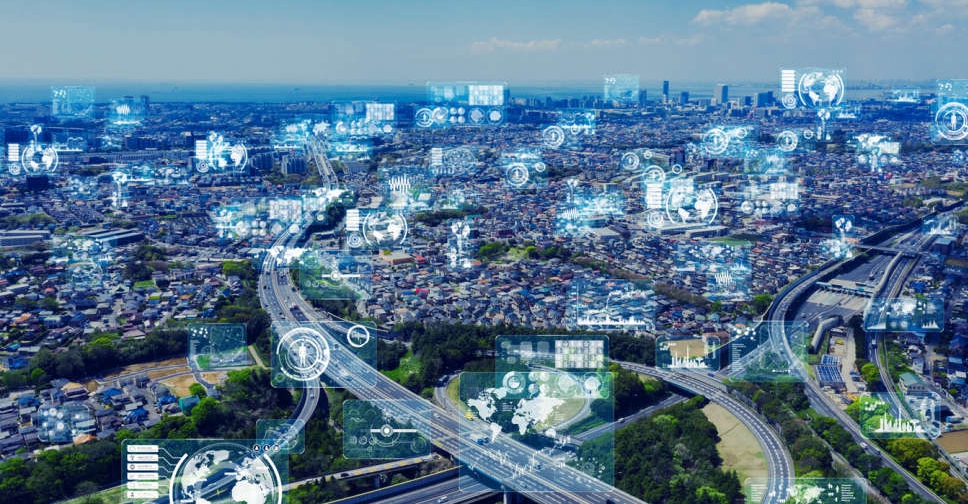 iStock/Metamorworks
Technology Innovation Institute in Abu Dhabi has announced the launch of the first-in-the-region Motion Capture (MOCAP) facility to enable testing using augment or mixed reality.
The facility at Masdar City is the first to be opened outside of the US and is being developed in collaboration with Purdue University.
It is set to be an inexpensive and efficient way to carry out drone testing by simulating the cityscape of Abu Dhabi to carry out tests in environments that are otherwise too dangerous or tedious to create in reality.
As the world becomes more reliant on drone systems, Dr Shreekant Thakkar, Chief Researcher at Secure Systems Research Centre (SSRC) in Abu Dhabi, emphasised the importance of these platforms in daily life and how the facility will help make it more 'secure and resilient'.
"They are integral to life today – from delivering valuable organs at a hospital to conducting surveillance of high-security zones, or dispersing seeds over a field or even completing grocery deliveries," said Dr. Thakkar.
"This unique testing facility will be leveraged by various lab groups and will allow us to conduct experiments on a broad range of Unmanned Aerial Systems of various sizes while the state-of-the-art high-resolution cameras will be able to track small objects in the surrounding environment."
Along with Purdue University, the Centre is also partnering with leading universities like Khalifa University, Georgia Institute of Technology, Tampere University and University of Applied Sciences and Arts of Southern Switzerland (SUPSI).
The facility will enable virtual, augmented and mixed reality testing in environments that are too large, too dangerous, or too time consuming to construct in reality in order to limit malicious cyber-attacks.

— مكتب أبوظبي الإعلامي (@admediaoffice) September 8, 2021