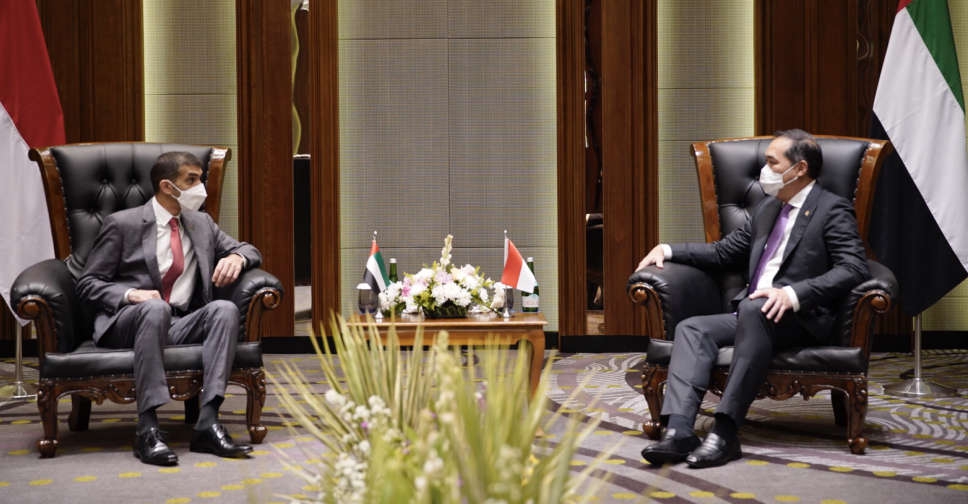 WAM
Indonesia and the UAE are in conversation to deepen trade and investment relations.
The talks are being held in Bogor, led by the UAE's Minister of State for Foreign Trade, Dr. Thani bin Ahmed Al Zeyoudi, and an official delegation.
Indonesia is one of eight countries with which the UAE is seeking trading agreements as part of the 'Projects of the 50' initiative announced this week.
Al Zeyoudi and his delegation met Joko Widodo, the President of the Republic of Indonesia, at the Jakarta Presidential Palace.
They exchanged their views on a number of regional and global issues and underlined the importance of greater collaboration to enhance sustainable development and accelerate global economic recovery.
Al Zeyoudi and Muhammad Lutfi, the Indonesian Minister of Trade, then jointly established the Indonesia – United Arab Emirates Comprehensive Economic Partnership Agreement.
This move is expected to enhance trade ties, expand economic and investment opportunities, and mark a new phase of bilateral cooperation.
The total value of the UAE's non-oil trade with Indonesia in 2020, for example, reached $2 billion, with an increase expected in the coming years.
Recent developments including UAE's plans to invest $10 billion in the Indonesia Investment Authority in March 2021, the Indonesian government becoming the largest Sukuk issuer on Nasdaq Dubai in May 2019, and the UAE's Masdar beginning construction on the world's largest floating solar plant in Indonesia last month further demonstrates a long-standing bilateral relationship.
A WAM report indicates that opportunities to increase non-oil trade are promising, with an annual growth potential of $1.6 billion in several sectors, including jewellery, vegetable oil, automobiles and car parts, copper, rubber and aluminium.