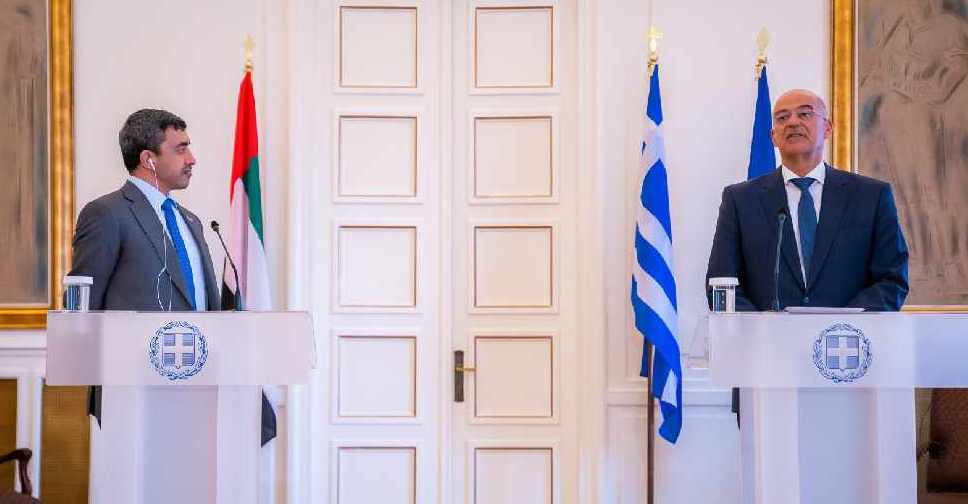 WAM
His Highness Sheikh Abdullah bin Zayed Al Nahyan, Minister of Foreign Affairs and International Cooperation, has affirmed that the UAE and Greece will strengthen relations.
The Minister made the remarks in a joint statement following a meeting with the Greek Minister for Foreign Affairs, Nikos Dendias in Athens.
Sheikh Abdullah said the UAE and Greece look forward to establishing a strategic partnership based on friendship and mutual respect.
His Highness stressed that both nations want to increase economic cooperation.
"By the end of 2019, the total trade volume of our bilateral non-oil trade had reached US$450 million. We would like to even further increase the volumes of our bilateral trade to a level that fully reflects the high potential and capability of our strong partnership," he said.
Sheikh Abdullah added that the two countries anticipate furthering collaboration on the challenges posed by the COVID-19 pandemic in the coming months.
The ministers also discussed security and regional threats.
The Greek foreign minister praised the recently signed UAE-Israel accord and its role in ensuring stability in the region.
Sheikh Abdullah outlined how relations between the UAE and Greece could grow in the future, "I would like to emphasize that our aspiration of a strategic partnership stands on strong foundations and could further expand in a range of different sectors such as technology, tourism, education, healthcare, services and food security."