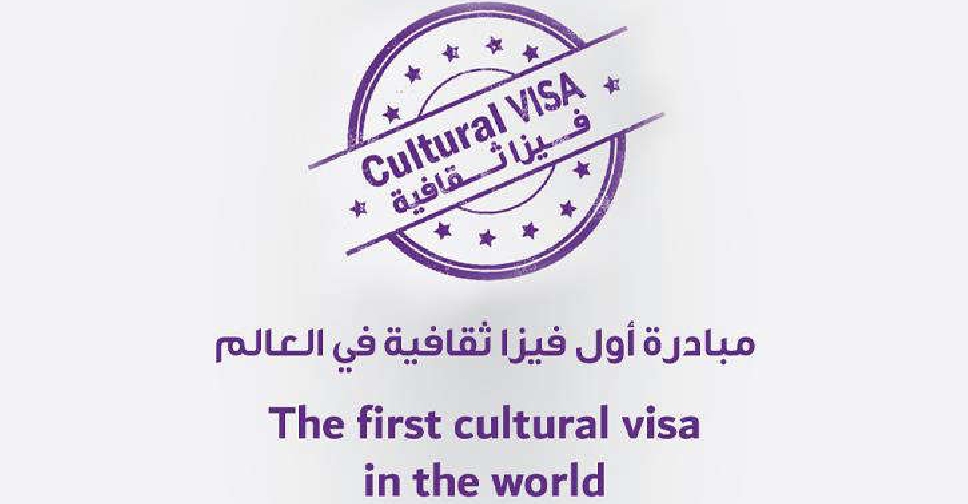 @DXBMediaOffice/ Twitter
Creative entrepreneurs, talents and craftsmen in Al Quoz can now apply for Dubai's long-term cultural visa as part of the Al Quoz Creative Zone project.
The Dubai Culture and Arts Authority's initiative is aimed at encouraging creative people to live and work in Dubai, and providing them with a rich platform for growth.
The long-term visa is granted to those in the fields of literature and culture, arts, heritage, history and cognitive studies, and creative industries.
Applications can be submitted by sending the required documents to culturalvisa@dubaiculture.ae, including details of academic qualifications, community contributions, and job positions, in addition to a passport copy, Emirates ID copy, cultural biographies, contact numbers, addresses and places of residence and work.
The cultural visa was first approved in 2019 by His Highness Sheikh Mohammed bin Rashid Al Maktoum, Vice President and Prime Minister of the UAE and Ruler of Dubai, to position the emirate as an incubator for creativity and a global hub for talent.
Al Quoz Creative Zone will offer many advantages, including multi-purpose spaces comprising studios for creatives to work and live at affordable prices; creative workspaces that provide an independent and supportive environment; a unified integrated platform to serve these talents; and a streamlined network of roads to ensure ease of movement within the zone — through distinct tracks for bicycles and scooters as well as for buses; sidewalks; street lighting; and transportation centres — in addition to various facilities, such as retail spaces for restaurants, shops and outdoor exhibitions.
. @DubaiCulture opens the door for registration to obtain a cultural visa for talents in Al Quoz. #Dubai https://t.co/j0tIZzYBtr pic.twitter.com/oQ33rmaQDa

— Dubai Media Office (@DXBMediaOffice) August 29, 2021