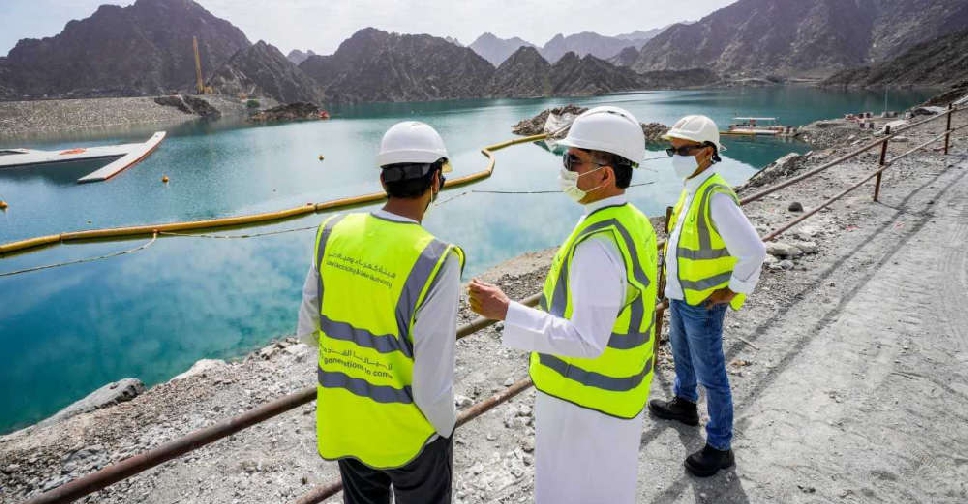 WAM
DEWA's hydroelectric power station is 29 per cent complete.
The plant, which is being built in Hatta, will have a production capacity of 250 megawatts (MW), a storage capacity of 1,500 megawatt-hours, and a life span of up to 80 years.
According to the emirate's electricity and water authority, this is the first station of its kind in the GCC.
The hydroelectric power plant helps with energy storage with a turnaround efficiency of 78.9 per cent.
It utilises the potential energy of the water stored in the upper dam - which is converted to kinetic energy during the flow of water through the 1.2-kilometre subterranean tunnel, to rotate the turbines and convert mechanical energy to electrical energy. This is then sent to the DEWA grid within 90 seconds in response to demand.
Saeed Mohammed Al Tayer, MD and CEO of Dubai Electricity and Water Authority (DEWA), inspected the site and revealed that the 60-metre-deep excavation for the area where the generators will be installed is complete.