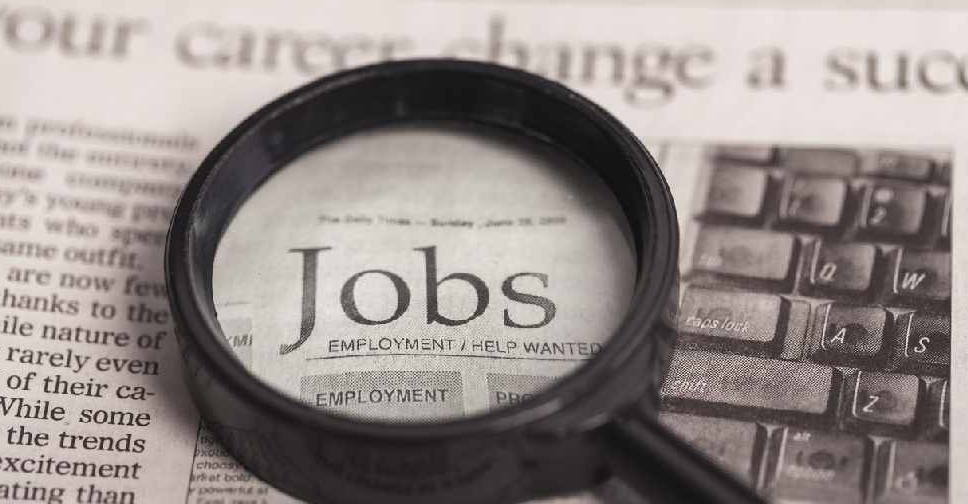 iStock (illustration)
Despite the negative impact of the global health crisis on the job market, some sectors in the UAE have shown a promising turnaround.
That's according to online professional network LinkedIn, which said specialised medical professionals, digital content freelancers, professional and personal coaches, and finance and general business roles are among the jobs that have seen a spike in demand.
Ali Matar, Head of LinkedIn MENA and Emerging Markets in Europe and Africa, explained how the pandemic has "opened up opportunities in a number of sectors as businesses continue to adapt to the pandemic".
He noted a "rise in e-commerce, digital marketing and professional coaching" roles "as jobseekers leverage their experience and expertise to move into new careers".
Matar added that "2021 will undoubtedly be a year of continued change, but companies will also continue to look for new ways to improve services, create fresh business opportunities and strengthen their talent pools, taking advantage of a greater diversity of skills and talent in the job market".
Here are top 15 job categories driving the UAE job market:
1. Specialised Medical Professionals
This category saw 112 per cent growth in hires, with Nurses and General Practitioners being in high demand across UAE. To tackle the virus, the UAE also launched a national volunteer campaign in April 2020 that registered more than 1,000 volunteers (retired doctors, students, general practitioners, psychiatrists, nursing staff) in just a few days. It's worth mentioning that the average age of those employed in 2020 was 31 and 41 per cent of them had a master's degree or higher education.
Top skills: Nursing, Basic Life Support (BLS), Internal Medicine, Patient Safety, Healthcare Management
Top locations hiring: Dubai, Abu Dhabi, Sharjah
Common job titles: Registered Nurse, Nurse, General Practitioner, Medical Doctor, Clinical Pharmacist
2. Digital Content Freelancers
To support the local economy during the COVID-19 pandemic, the UAE created new work permits for international freelancers. Additionally, the rise in online activity, the adoption of digital platforms across sectors, and changing consumer behaviour led to high demand for freelancers and a 200 per cent increase in digital content-related jobs, with 25 per cent of them being available remotely. Bloggers, YouTubers and Podcasters took advantage of these new opportunities, and started pushing their own content online. The average age for this job category was 29, slightly higher than other markets like Brazil and Spain where the average age was 25 and 26 respectively
Top skills: YouTube, Blogging, Social Media Marketing, Creative Writing, Video Production
Top locations hiring: Dubai
Common job titles: Content Coordinator, Blogger, Youtuber, Podcaster
3. Healthcare Supporting Staff
While nurses and doctors battled COVID-19 on the frontline, Healthcare Supporting Staff like Laboratory Assistants and Clinical Managers worked behind-the-scenes on PCR testing and vaccine development. Organisations like Group 42 led the vaccine clinical trials, and researchers at the Abu Dhabi Stem Cells Center worked on a ground-breaking stem cell treatment in August 2020. All of this work and developments led to 129 per cent rise in Healthcare Supporting Staff roles.
Top skills: Hematology, Infection Control, Microbiology, Laboratory Skills, Clinical Research
Top locations hiring: Dubai, Abu Dhabi, Sharjah, Ajman
Common job titles: Medical Laboratory Technologist, Laboratory Assistant, Healthcare Assistant, Medical Consultant, Clinic Manager
4. E-Commerce
Although e-commerce has been steadily growing in UAE year-on-year, the COVID-19 pandemic made virtual stores the new normal for any small business looking to stay afloat. This explains why virtual store platforms like noon.com continue to grow the UAE's e-commerce sector and attract new investors. The average age of those hired in E-Commerce Coordinator and Online Specialist roles was 29, and 66 per cent of them hold a bachelor's degree.
Top skills: Digital Marketing, Search Engine Optimisation (SEO), E-commerce
Top locations hiring: Dubai
Common job titles: Ecommerce Coordinator, Online Specialist
5. Digital Marketing Specialists
With online usage increasing year-on-year, companies moved to capitalise on increased e-commerce activity, with a growth of 71 per cent hired into Digital Marketing roles in 2020. Social media related roles showed some of the highest growth. This category saw one of the most balanced gender hiring, with 51:49 female to male ratio, and the vast majority were self-employed or freelancers.
Top skills: Influencer Marketing, Content Strategy, Digital Marketing, Market Research, Google Ads
Top locations hiring: Dubai, Abu Dhabi, Sharjah
Common job titles: Digital Marketing Manager, Social Media Manager, Social Media Marketing Specialist, Marketing Director, Social Media Marketing Manager
6. Business Development and Sales Roles
Whilst industries like travel, hospitality and retail were hit hard by the pandemic, industries like software and technology, enabling digital transformation, saw an upward trend in the region. This resulted in more salespeople being hired in the UAE to capitalise on this growth, contributing to a 74 per cent growth in Business Development and Sales hires. One possible complementary factor to this growth was the UAE's decision to allow foreign investors and entrepreneurs to set up businesses without involving local shareholders. It's also worth mentioning that 11 per cent of the roles were remote.
Top skills: Business Development, Customer Relationship Management (CRM), Lead Generation, Team Management, Sales Management
Top locations hiring: Dubai, Abu Dhabi, Ajman
Common job titles: Business Development Specialist, Business Development Associate, Vice President of Sales, Sales Team Lead
7. Professional and Personal Coaches
Due to several roles being impacted across several industries, many of those affected adjusted their career paths to become personal and professional coaches which led to a 207 per cent growth in these roles compared to 2019. Sixty-one per cent of these roles were filled by women, the majority of them being self-employed.
Top skills: Life Coaching, Executive Coaching
Top locations hiring: Dubai
Common job titles: Life Coach, Leadership Coach
8. Creative Professionals
UAE is well known for being a strong regional creative hub, with talent stemming from the Middle East and North Africa. To keep creative industries afloat during the pandemic, UAE offered grants and other forms of financial support. Our data shows that Freelance Writers and Video Producers were in high demand in 2020, with more companies looking to enhance their digital presence with high-quality content.
Top skills: Video Production, Writing, Illustration, Graphic Design, Photography
Top locations hiring: Dubai, Abu Dhabi
Common job titles: Writer, Video Producer, Fashion Stylist, Art Consultant, Illustrator
9. Education Roles
Education-related roles registered a 72 per cent increase in 2020, with Teaching Assistants being in high demand at New York University Abu Dhabi and American University of Sharjah. Sixty-seven per cent of those hired within this category were women with an average age of 27.
Top skills: Educational Leadership, Curriculum Development, Instructional Design, Special Education, English as a Second Language (ESL)
Top locations hiring: Abu Dhabi, Dubai, Ras al-Khaimah, Sharjah
Common job titles: Teaching Assistant, High School Teacher, English Second Language Teacher, Career Counselor, Curriculum Developer
10. Language Services
This job category increased by 134 per cent in 2020 compared to 2019, with Medical Interpreters and English Teachers amongst those that transitioned to a Translator role. It's worth noting that 56 per cent of those hired as a Translator were female with an average age of 29.
Top skills: Translation, Proofreading, Legal Translation
Top locations hiring: Abu Dhabi, Dubai
Common job titles: Translator
11. General Business Roles
With many organisations having to adapt their business plans in order to keep up with fast-changing customer needs, it stands to reason that business-related roles soared in 2020. Many of these job openings were for top management positions, which explains why the average age of those hired was 37. Of all the roles hired, 53 per cent held a master's degree or higher, and 26 per cent were female.
Top skills: Business Strategy, Strategic Planning, Organizational Development, Leadership, Team Management
Top locations hiring: Dubai
Common job titles: Managing Partner, Outreach Manager, Head Of Compliance, Organisational Development Manager, Strategic Partner
12. Technology
The UAE is fast becoming one of the global technology and innovation hubs, evidenced by the 61 per cent growth of technology hires in 2020. Interestingly, a large proportion of Technology roles, for example Frontend Developer and Technical Director, were in a freelance or self-employed capacity. It's also worth noting that 78 per cent of total hires in 2020 were male with an average age of 30.
Top skills: Responsive Web Design, JavaScript, User Experience Design (UED), SASS, Web Development, User Interface Design
Top locations hiring: Dubai, Abu Dhabi
Common job titles: Web Developer, Frontend Developer, User Interface Designer, Product Design Consultant, Cyber Security Analyst
13. Specialised Engineering Roles
Engineering is one of those 'pandemic-proof' job categories that has shown a continued rise over the past few years. In 2020, Engineering roles grew by 72 per cent. As a job category which tends to attract more males than females, it stands to reason that 86 per cent of total hires in 2020 were men.
Top skills: Biomedical Engineering, Deep Learning, Audio Engineering, Marine Engineering
Top locations hiring: Dubai
Common job titles: Biomedical Engineer, Marine Engineer, Materials Engineer, Audio Engineer, Machine Learning Engineer
14. Finance Roles
With turbulence in the economy and uncertainty in financial markets, the expertise of financial professionals was highly sought after in 2020. This category has seen a 63 per cent growth, with 41 per cent of the roles being filled by women.
Top skills: Corporate Finance, Financial Modeling, Portfolio Management, Mergers & Acquisitions (M&A), Trading
Top locations hiring: Abu Dhabi, Dubai
Common job titles: Corporate Finance Manager, Finance Business Partner, Equity Trader
15. Online News & Journalism
At the start of the pandemic, the UAE decided to limit distribution of all print media to contain virus spread. However, the rapidly evolving situation surrounding COVID-19 saw a great appetite for related news and information, thereby increasing online media consumption and resulting in a 58 per cent rise in hires for News and Journalism roles.
Top skills: Editing, Journalism, Television
Top locations hiring: Dubai, Abu Dhabi
Common job titles: Editor, Journalist, Television Producer