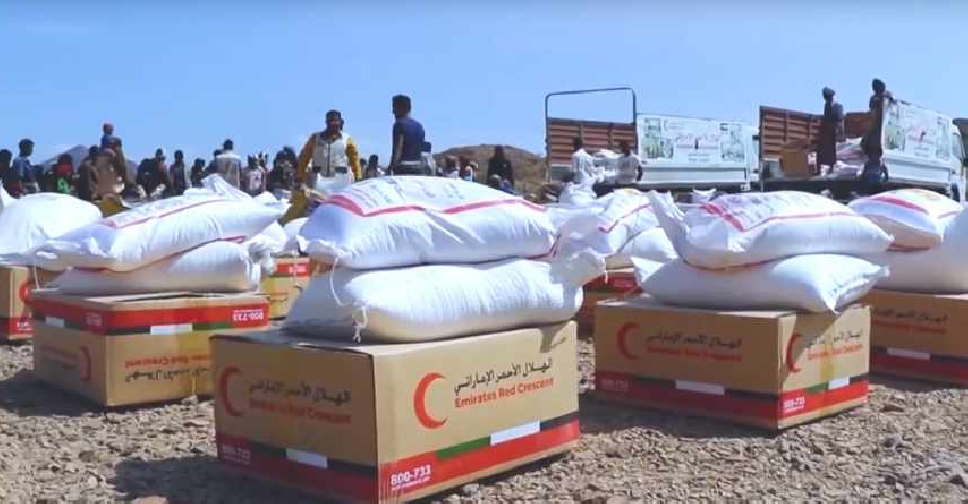 The Emirates Red Crescent (ERC) has sent another convoy of food aid to Yemen.
This shipment was destined for families in the villages of Al Marazi and other areas in Wadi Al Jah.
The aid package is part of the UAE's ongoing humanitarian efforts in the region.
Another shipment of food aid also sent this month by the ERC went to families in the villages of Al Barah, as well as Al Ghalil, Mawzie District, in Taiz Governorate.
During 2019, designated the Year of Tolerance, almost 300,000 aid parcels have been distributed by the ERC.