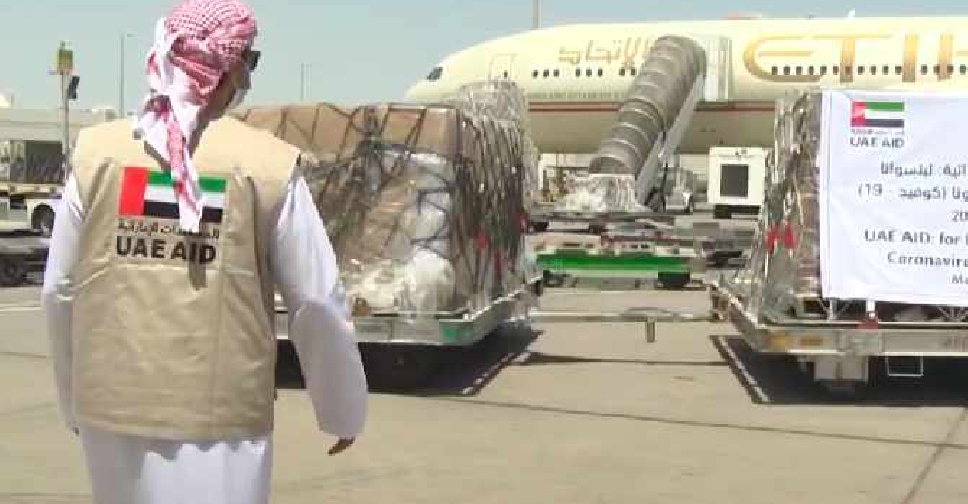 WAM
The UAE has sent an aid plane carrying 7.7 metric tonnes of medical supplies to Zimbabwe to bolster the country's efforts to curb the spread of COVID-19.
The aid is expected to assist more than 7,700 medical professionals in the African country.
To date, the UAE has provided more than 448 metric tonnes to over 40 countries, supporting nearly half a million healthcare workers.
Dr. Jassim Mohammed Mubarak Al Qasimi, UAE Ambassador to Zimbabwe, stated: "The UAE is honoured to play a part in the tireless efforts of countries working to contain COVID-19. This medical aid will assist healthcare professionals in Zimbabwe with their immediate needs, ensuring they may serve on the front-lines while equipped with the necessary protection."