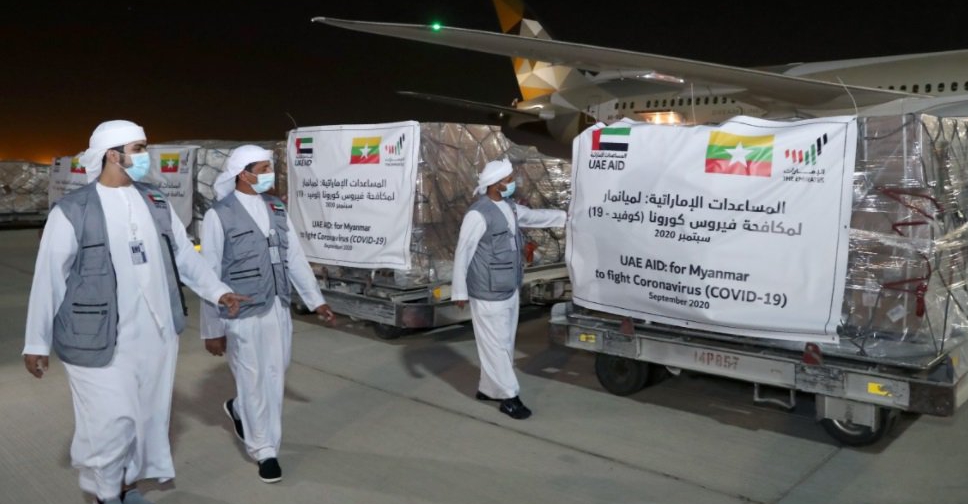 WAM
The UAE has sent an aid plane carrying five metric tonnes of medical supplies and testing kits to Myanmar.
The shipment comes as part of the emirates' efforts to curb the spread of COVID-19 in the Southeast Asian nation.
The aid is set to assist approximately 5,000 medical professionals who are working to contain the spread of coronavirus.
To date, the UAE has provided more than 1,328 metric tonnes of aid to 111 countries, which has helped support nearly 1.3 million medical professionals worldwide in the fight against the virus.