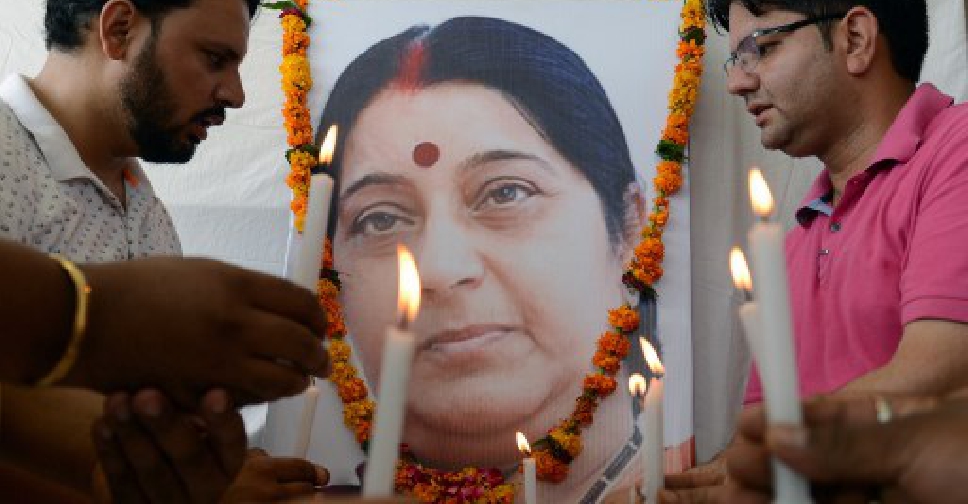 NARINDER NANU / AFP
UAE's Minister of Foreign Affairs and International Cooperation has praised the role that Indian Minister Sushma Swaraj played in improving relations between the two countries.
His Highness Sheikh Abdullah bin Zayed al Nahyan said the former External Affairs Minister's death is a "profound loss" for both countries.
He said Swaraj was an effective stateswoman and cherished partner to the UAE.
Sheikh Abdullah also said her record of compassionate diplomacy represents a legacy by which she will be remembered for generations to come.
The Indian diplomat died on Tuesday in New Delhi after suffering a cardiac arrest.