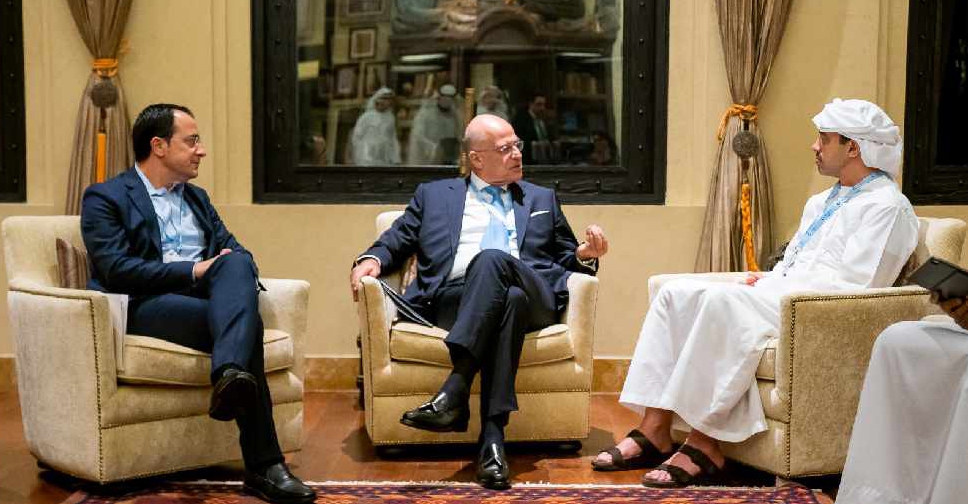 WAM
The UAE has played host to the first tripartite meeting with officials from Cyprus and Greece.
His Highness Sheikh Abdullah bin Zayed Al Nahyan, Minister of Foreign Affairs and International Cooperation, led the meetings in Abu Dhabi, which were the first of their kind.
Sheikh Abdullah and his counterparts from Cyprus and Greece exchanged views on the latest developments in the region.
They also discussed a number of regional and international issues of mutual interest.