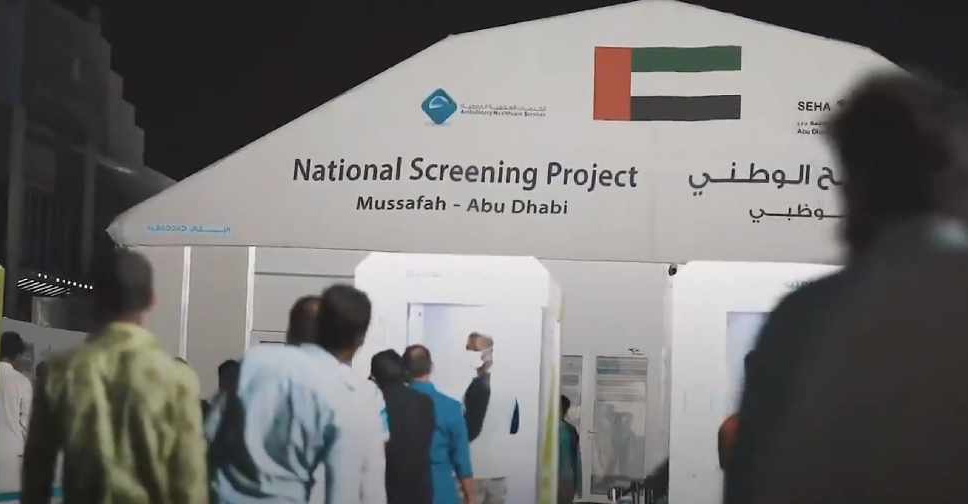 Twitter/(@admediaoffice)
The second phase of the sanitisation programme in Abu Dhabi's Mussafah area starts on Saturday, May 16.
According to Abu Dhabi Media Office, the Department of Health (DoH) will carry out the next phase of testing for COVID-19.
It has revealed that the facility receives around 2500 to 3000 resident workers from 12 different nationalities and conducts between 1,500 to 1,800 coronavirus tests on a daily basis.
Designated buses have been provided to the people living in the area, with around 50 to 70 trips taking place daily to and from the testing facility, free-of-charge.
The medical tests are carried out under the supervision of several doctors, 36 nurses and 20 administrative staff.
Individuals are also given a meal once the testing procedure has been completed, with up to 3,500 meals being distributed daily.
the Musaffah Testing Centre is receiving 2500-3000 workers daily from 12 different nationalities, through 50 to 70 daily buses trip. The centre conducts 1500 - 1800 Covid-19 tests everyday.

— مكتب أبوظبي الإعلامي (@admediaoffice) May 15, 2020
في إطار مشروع المسح الوطني، أطلقت دائرة الصحة- أبوظبي حملة تعقيم ومسح شامل لمنطقة مصفح، والتي تجري بدقة وسلاسة. ويستقبل مركز الفحص في مصفح ما بين 2500 إلى 3000 من العمالة المقيمة يومياً، ينتمون إلى 12 جنسية. pic.twitter.com/9EIrml7dwJ

— مكتب أبوظبي الإعلامي (@admediaoffice) May 15, 2020