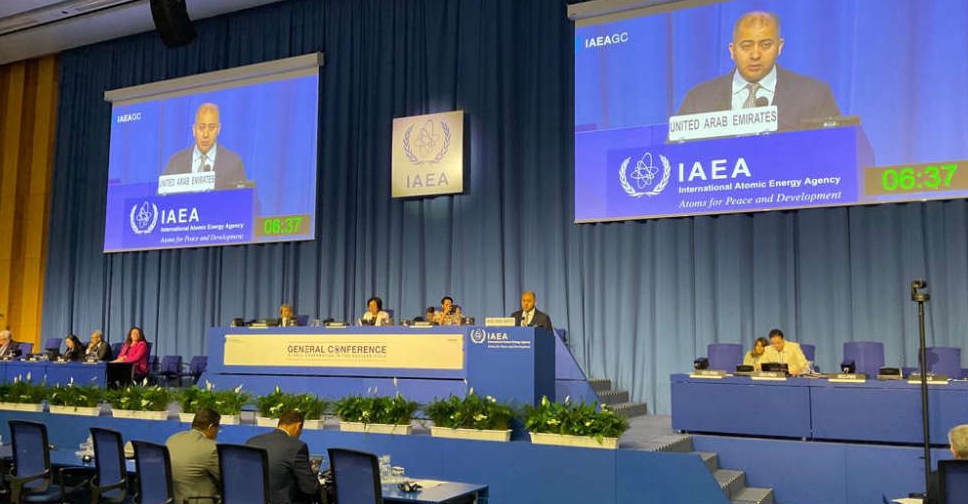 Developing a peaceful nuclear energy sector is a key component of the UAE's net-zero strategy.
At the International Atomic Energy Agency's (IAEA) general conference in Vienna, the UAE emphasised its commitment to diversifying its energy mix and reducing dependence on fossil fuels.
Hamad Al Kaabi, Permanent Representative to the IAEA, said the nuclear power programme, along with renewable energy, will provide 14 GW of clean power for the UAE by 2030.
He also added that the country's decision to host COP28 reflects its commitment to tackling climate change issues proactively and at various levels.
"In 2023, the UAE updated its National Energy Strategy to include several new goals, including raising the percentage of clean energy in the total energy mix to 30 per cent by 2031, and becoming carbon neutral by 2050," Al Kaabi explained.
Highlighting the IAEA Technical Cooperation (TC) Programme, he said it provides critical support to the member states to develop the infrastructure and to build the capacity required for the nuclear energy programme and in other sectors, such as health, agriculture and the environment.
"I would like to stress that in order to maintain the vital role of the IAEA, it is imperative to provide the agency with the required funding. The UAE remains committed to a strong, ongoing partnership with the IAEA in our responsible approach to the development of a national nuclear power programme and to the use of nuclear applications," Al Kaabi concluded.