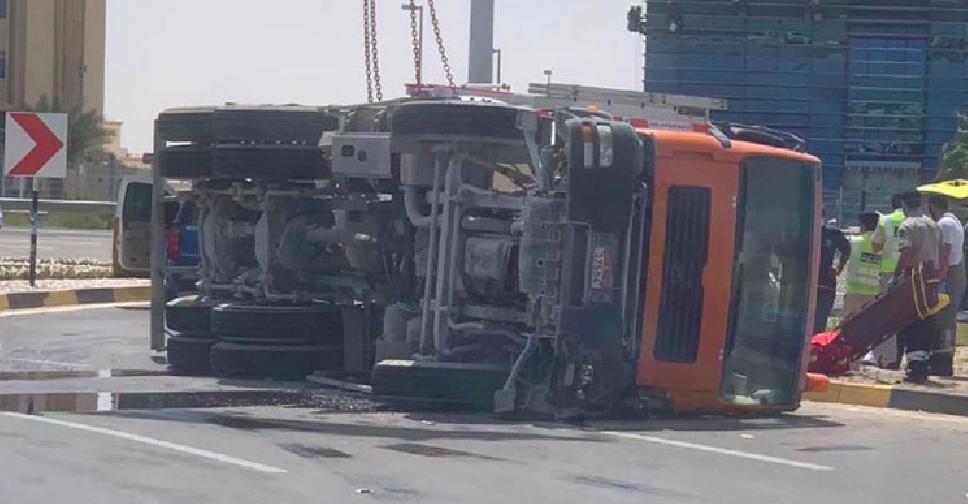 Abu Dhabi Police
A woman and her 11-year-old son have died after their car was crushed by a cement mixer near Abu Dhabi's Al Bahia area on Monday.
According to the police, the cement mixer crashed into a pavement, overturned and landed on top of the car.
Major Abdullah Khamis Al Azizi of the Abu Dhabi Police blamed speeding as the cause for the accident.
Two more passengers in the car sustained severe to moderate injuries and were rushed to the hospital.
Motorists are reminded to follow speed limits and take into account the condition of the roads while driving.