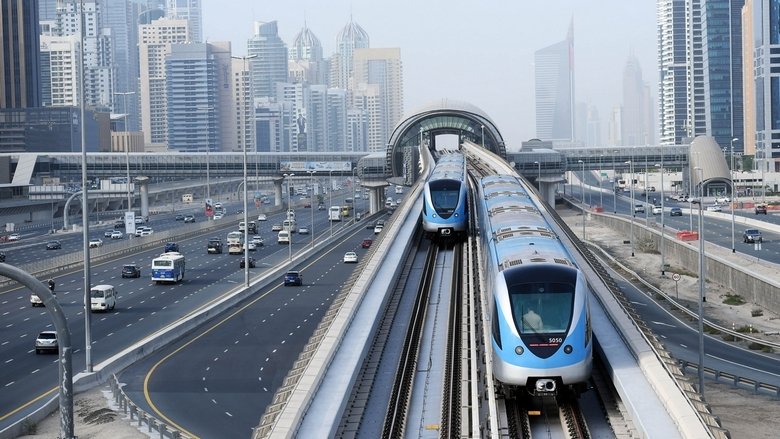 Residents will be able to use the Dubai Metro to commute starting Sunday, April 26.
That's according to the Dubai Media Office, which revealed that metro lines will operate from 7:00 am until 11:00 pm daily from next week.
The decision comes after the media office officially announced on Thursday that commercial activities will resume in the emirate from Friday, April 24.
The Roads and Transport Authority has placed stickers on the trains' floors to ensure that people are keeping a two-metre distance from others.
RTA officials have also confirmed that only a certain number of people will be allowed in each cabin to ensure the safety of all commuters.
Metro riders will be required to wear a face mask at all times as a precautionary measure and legal action will be taken against violators.
They also revealed that public buses and taxi services will be restored as well.
Earlier, malls were closed and the metro stopped operating as part of the UAE government's effort to curb the spread of COVID-19.
More details on public buses services:
They will be operating on normal timetables during the day from 6.00 am to 10.00 pm.
A total of 13 bus routes (8, 10, 12, A13, 17, 24, C01, C07, F18, F21, F34, F43 and X23) will be offering services at a frequency of 30 minutes after that between 10.00 pm to 6.00 am.
These routes will serve 19 public and private hospitals namely: Rashid Hospital in Oud Metha, Iranian Hospital in Al Wasl, Zulekha Hospital in Al Qusais; Dubai Hospital on Al Khaleej Road, Deira; Baraha Hospital in Al Baraha, Deira; Latifa Hospital in Al Jadaf NMC Hospital in Al Qusais; American Hospital in Oud Metha; and the Saudi German Hospital in Al Barsha.
Routes will also serve several hospitals in Healthcare City, including Emirates Specialty Hospital, Dubai Dental Hospital, BR Medical Suites, Sapphire Day Surgery Centre, American Heart Center, Dr Riadh Hospital, Emirates Integra Medical & Surgery Centre, Mediclinic City Hospital and Dr Sulaiman Al Habib Hospital.