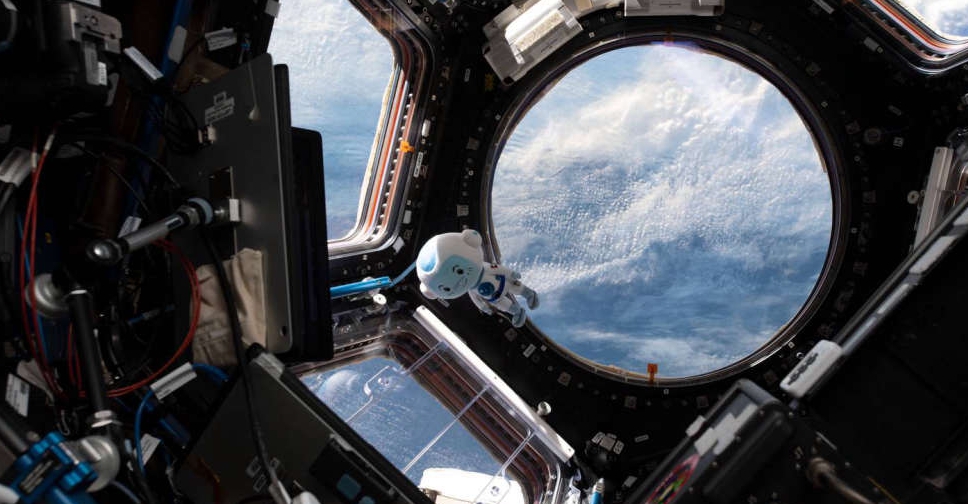 When Emirati astronaut Sultan Al Neyadi embarked on the longest space mission in Arab history on Friday, it was his tiny companion that caught everyone's fancy.
Dressed in a space suit, Mascot Suhail was seen floating about the International Space Station, as Crew-6 members were welcomed onboard.
Named after the "second brightest star in the sky", Suhail is the official mascot of the Mohammed Bin Rashid Space Centre.
رائد الفضاء سلطان النيادي وطاقم محطة الفضاء الدولية برفقة دمية سهيل!#طموح_زايد #أطول_مهمة_فضائية_في_تاريخ_العرب pic.twitter.com/QLUlOTDNKv

— MBR Space Centre (@MBRSpaceCentre) March 3, 2023
Al Neyadi introduced the mission's "fifth crew member" as it floated at the end of a tether aboard SpaceX's Dragon spacecraft "Endeavour" on Thursday, signalling "zero-g indicator."
"Suhail is the Arabic name for the star Canopus. In the Middle East, we anticipate the appearance of Canopus because it marks the end of summer and the beginning of cool times," he explained.
The mascot earlier flew to space with UAE's first astronaut Hazzaa Al Mansoori in 2019.
"Many people think Suhail is an alien, but to me, he is a man in a spacesuit with high ambitions," he added.
Learn about the Suhail mascot accompanying astronaut Sultan AlNeyadi, Mission Specialist, Crew-6, on the longest Arab space mission in history.#UAE2Space#TheLongestArabSpaceMission pic.twitter.com/BvpriCUiAq

— MBR Space Centre (@MBRSpaceCentre) March 2, 2023