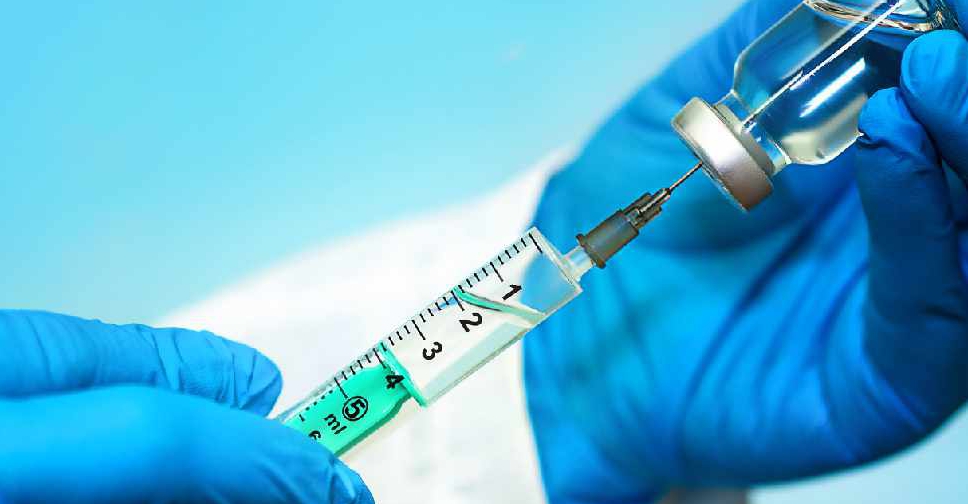 File picture
Abu Dhabi's HOPE Consortium and leading international experts have marked the end of The World Immunisation and Logistics Summit by pledging equitable inoculation for all.
During a series of key discussions at the Abu Dhabi-hosted, event healthcare professionals, philanthropists, decision makers and senior government officials, agreed that innovation, ingenuity and inclusiveness are key to finding a worldwide solution to the COVID-19 pandemic and ensuring everyone's equal access to vaccines.
Delivering his address, Abdullah bin Mohammed Al Hamed, Chairman, Department of Health – Abu Dhabi said: "There are incredible technology and scientific advancements that have been developed as a result of the pandemic. Under one unified goal, countries around the world are working tirelessly to find solutions."
Speaking of the achievements of Abu Dhabi and the HOPE Consortium to date, he explained: "We strongly believe no one can do this alone. Together, we have a capacity to handle over six billion doses of the vaccine this year, and we are already increasing this to deliver over 18 billion vaccine doses by the end of 2021, with the capacity to deliver this anywhere in the world. We believe the HOPE Consortium is a catalyst for even greater collaboration with partners worldwide."
"No one is out of this pandemic until everyone is out of this pandemic," he concluded.
Robert Mardini, Director-General International Committee of the Red Cross, told the summit that "The COVID-19 pandemic has shown us that global solidarity is not only morally right, but strategically smart. The worst could be yet to come, for all of us, unless we succeed in ensuring equitable access to the vaccine in every part of the globe. Let us hope that the spirit of humanity and unity bringing different sectors together at this Summit will be an example for the international community everywhere."
Experts addressed the best ways to coordinate and overcome the challenges of a mass global COVID-19 immunisation programme, and discussed lessons learned from regional vaccination efforts. They spoke about how COVID-19 has tested the preparedness and responsiveness of healthcare systems around the world.
These healthcare systems now face an unprecedented challenge as countries work to secure vaccines for their citizens in order to achieve mass immunisation as quickly as possible.
في إطار الجلسة النقاشية حول الدور التعاوني لإمارة أبوظبي في مكافحة فيروس كوفيد -19، أكّد معالي الدكتور جمال محمد الكعبي - وكيل دائرة الصحة في أبوظبي، التزام أبوظبي بدعم الجهود العالمية لمكافحة جائحة كوفيد -19. pic.twitter.com/4pSkC6uBf9

— Hope Consortium (@HopeConsortium) March 30, 2021