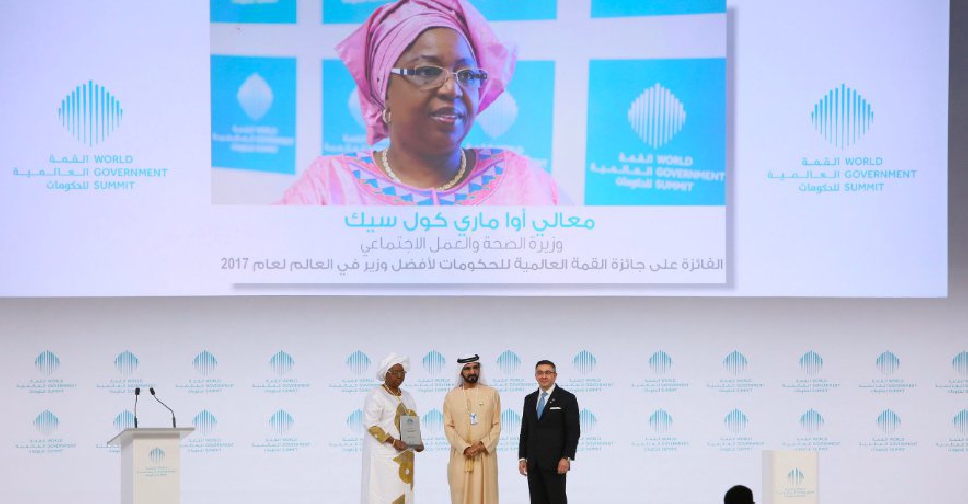 WAM
A special edition of the world's Best Minister Award has been launched to honour leaders who've made distinguished steps towards mitigating the impact of the coronavirus pandemic.
Making the announcement during the World Government Summit, the organisers said ministers will be evaluated based on their positive economic and social impacts, level of innovation, creativity and leadership in the initiatives and programmes that they had launched to help their country.
The ministers world over will be evaluated by a panel of experts from international organisations, academia and the private sector.
UAE ministers, however, will be excluded from the nominations.
Since it was launched by His Highness Sheikh Mohammed bin Rashid Al Maktoum, Vice-President and Prime Minister of the UAE and Ruler of Dubai, in 2016, the award has been given to four ministers from three continents.
Mohammad bin Abdullah Al Gergawi, Minister of Cabinet Affairs and Chairman of the World Government Summit Organisation, said the award honours "outstanding achievements and innovative practices" that "serve humanity".
After the coronavirus pandemic hit, ministers across the globe have been forced to rethink their processes and design new methods to tackle the health crisis.
"After more than a year has passed since the pandemic, governments cannot continue working in traditional ways. They will need to focus on enhancing their readiness for future challenges by adopting the innovative concepts, and be proactive in all fields of work," Gergawi explained.