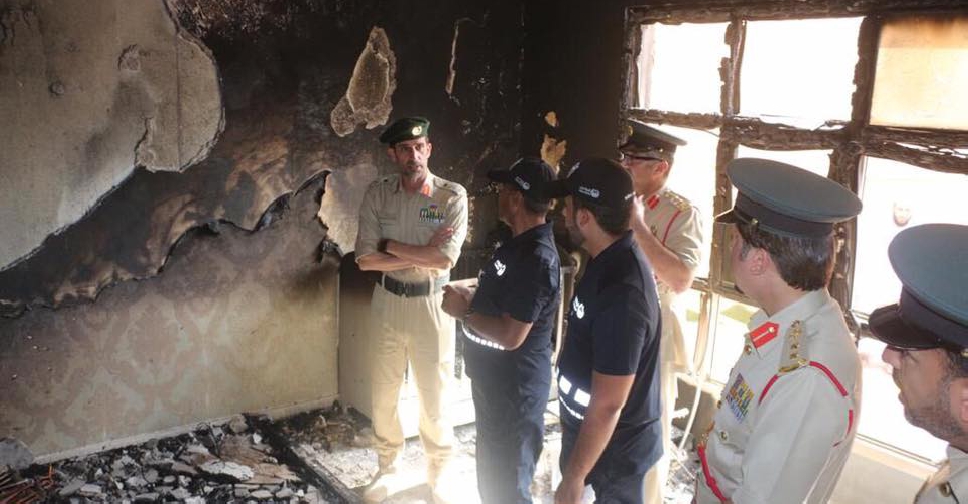 Dubai Police / Facebook
A baby girl has died after a fire broke out in the bedroom of her villa in Dubai.
According to Dubai Police, the eight-month-old was asleep in her home in Al Barsha when the blaze erupted on Sunday.
Officials from the authority visited the site to assess the damage.
They also sat with the bereaved family and conveyed their condolences to them.