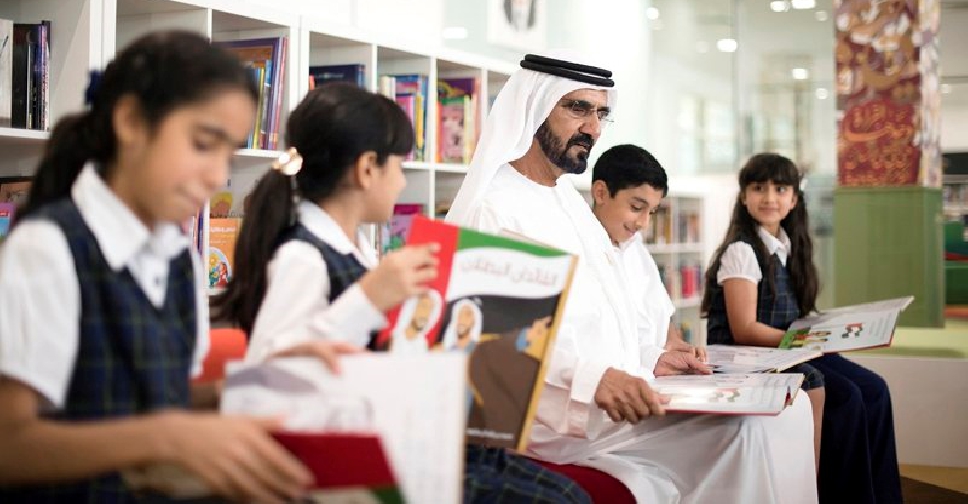 Supplied
A record 21 million students from 52 countries are taking part in the 2020 edition of the Arab Reading Challenge.
It's a 55 per cent increase from last year, while the number of participating schools went up to 96,000 from 67,000.
The UAE-led initiative encourages pupils to read as many books as possible in one academic year.
In a series of tweets, His Highness Sheikh Mohammed bin Rashid Al Maktoum, Vice President and Prime Minister of the UAE and Ruler of Dubai said, "Witnessing students compete to read in the largest-ever Arab reading initiative fills me with pride."
He added, "We take this opportunity to thank Arab education ministers, supervisors and coordinators across the world and congratulate our Arab students upon this new level of achievement."
اقرأ هي أول رسالة من السماء ..وهي الطريق للارتقاء بالعقل ..وهي الوسيلة الأسرع للتنمية. تحدي القراءة العربي يثبت أن دولنا العربية قادرة على إنجار مشاريع معرفية ثقافية ضخمة معاً..كل الشكر لوزراء التربية العرب ...وللمشرفين ..والمنسقين.. ونبارك لطلابنا العرب أينما كانوا هذا الإنجاز pic.twitter.com/b71hozhmmu

— HH Sheikh Mohammed (@HHShkMohd) March 7, 2020
The fifth edition of the challenge has participants from four new foreign countries - Switzerland, Turkey, Luxembourg and Austria.
Prizes totalling AED 11 million are up for grabs, with the individual 'Reading Champion' taking home AED 500,000, while the 'Best School' wins AED 1 million and the 'Outstanding Supervisor' takes AED 300,000.
Students start competing at class level, then school level, proceeding to the level of the educational district, directorate or governorate, leading up to the top 10 students from each country before filtering down the national winners.
The semi-finalists go through further evaluations before competing for the grand prize in the final ceremony scheduled to take place in October in Dubai.
Last year's evaluations were documented in a reality TV show.
فخور وسعيد بوصول عدد المشاركين في تحدي القراءة العربي في دورته الخامسة ٢١ مليون طالب من ٥٢ دولة حول العالم... ومن ٩٦ ألف مدرسة. ساعدنا في الإشراف على هؤلاء الطلاب ١٢٠ ألف مشرف قراءة. فخور بتدافع الطلاب نحو القراءة.. وفخور بأن تكون أكبر مسابقة عربية بين شبابنا هي في القراءة pic.twitter.com/8zPtjDQPHC

— HH Sheikh Mohammed (@HHShkMohd) March 7, 2020