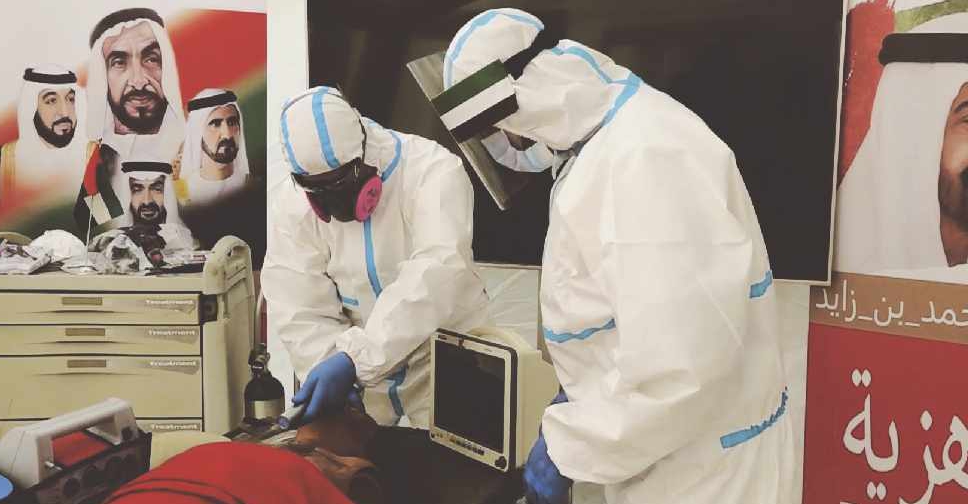 Frontline Heroes Office
A new training programme to boost 8,000 frontline workers' response skills is getting underway in the UAE.
It's been launched by the Sheikha Fatima Bint Mubarak's Volunteer Programme and the Frontline Heroes Office as a part of the "Jaheziya" initiative.
The programme aims to strengthen the skills of 8,000 professionals and volunteers on the Frontline Heroes Office registry to raise their levels of preparation in responding to major accidents and emergencies.
The nationwide rollout provides internationally accredited courses for emergency readiness and disaster management.
Training covers infectious diseases, the spread of airborne viruses, natural disasters, fires and nuclear accidents.
Workshops and field exercises are being held for pre-and post-hospital care as well as operational readiness at individual and organisational levels.
Noura Khalifa Al Suwaidi, Secretary General of the General Women's Union, said the "Jaheziya" initiative is designed to meet the standards of training offered by leading US universities in this field.
Participants will receive an accredited certificate from a group of prominent institutions including the National Foundation for Life Support in Disasters, the American Academy of Family Physicians, the British Life Support Group, and the American Foundation for International Life Trauma Support (ITLS).
"We owe Frontline Heroes for their continuous efforts and sacrifices. This initiative not only supports them with the highest standards of training to help them progress in their professional lives but also gives them tools that will empower them to serve on the frontline," said Professor Maha Barakat, Director General of the Frontline Heroes Office.
أعلن برنامج الشيخة فاطمة بنت مبارك للتطوع ومكتب فخر الوطن اليوم عن انطلاق أول البرامج التدريبية لمبادرة "جاهزية" المعدة لتعزيز قدرات خط الدفاع الأول في إطار تعاونهما المشترك لتزويد العاملين في خط الدفاع الأول في مختلف الإمارات ببرامج تدريبية معتمدة دولياً لإدارة الطوارئ والكوارث pic.twitter.com/y8KraFpzyJ

— Frontline Heroes Office | مكتب فخر الوطن (@FrontlineUAE) April 4, 2021