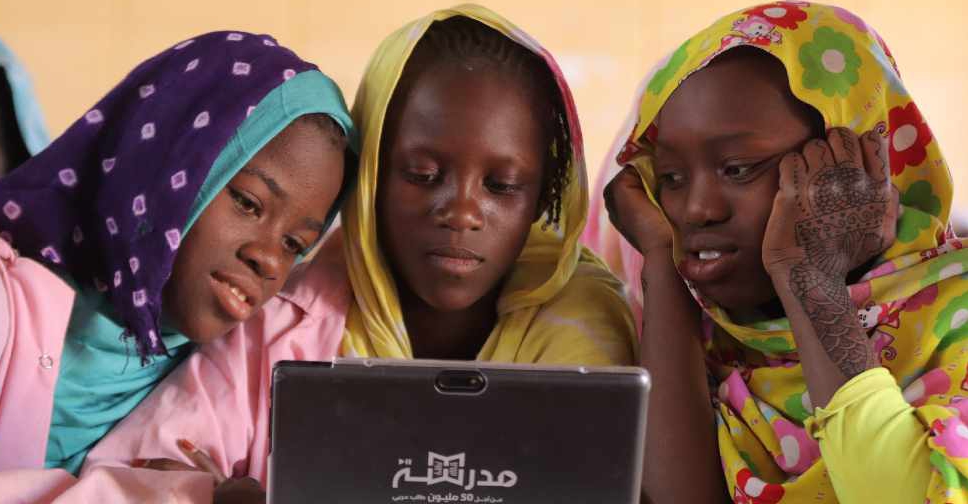 Supplied
Seventy-one million people around the world benefitted from the humanitarian and social projects implemented by the Mohammed bin Rashid Al Maktoum Global Initiatives (MBRGI) in 2019.
Campaigns worth a total of AED 1.3 billion were carried out across 108 countries, according to the foundation's annual report.
Around 125,000 volunteers from all over the world joined hands with the MBRGI's 574 full-time employees to implement the initiatives on ground.
The details were revealed during a virtual board meeting, chaired by His Highness Sheikh Mohammed bin Rashid Al Maktoum, Vice President and Prime Minister of the UAE and Ruler of Dubai.
Sheikh Mohammed stressed on dedicating greater efforts towards healthcare and disease control programmes this year.
He also called for more focus on developing local and regional medical cadres, supporting medical research and scientific experiments on viral diseases, and forging active partnerships with research organisations.
More than 30 entities and initiatives under the umbrella of MBRGI carry out hundreds of projects and programmes to improve lives across the five main pillars of: Humanitarian Aid & Relief, Spreading Education & Knowledge, Healthcare & Disease Control, Innovation & Entrepreneurship, and Empowering Communities.
Mohammed Bin Rashid Global Initiatives' Dh1.3 billion humanitarian and social projects and initiatives benefit 71 million people globally in 2019.@MBRInitiatives pic.twitter.com/8xTyYRvGiU

— Dubai Media Office (@DXBMediaOffice) May 16, 2020
Here's the breakup of projects implemented by MBRGI in 2019:
Humanitarian Aid and Relief
17 million beneficiaries of Dh262 million Humanitarian Aid & Relief initiatives in 2019
2.6 million beneficiaries of MBRCH projects in 2019
9 million beneficiaries of UAE Water Aid Foundation (Suqia) projects
13,448 tonnes of food donated to the UAE Food Bank last year
Over 1,000 tonnes of aid dispatched with the support of the IHC
Healthcare & Disease Control
7.5 million people benefitted from Dh118 million Healthcare and Disease Control programmes in 2019
Dh88 million raised to support the construction of Magdi Yacoub Global Heart Center in Egypt
6 million patients received trachoma treatment by Noor Dubai
20,486 beneficiaries of Noor Dubai's mobile eye camps in developing countries
9,200 people received eye examinations through mobile eye clinics in the UAE
1.4 million maternal and neonatal tetanus vaccines administered in Africa
Dh4.9 million invested in medical research projects in 2019 by Al Jalila Foundation
261 children received lifesaving free heart surgeries through Nabadat
Spreading Education & Knowledge
45 million beneficiaries of Dh335 million education and knowledge projects in 2019
20 million beneficiaries of Dubai Cares programmes in 2019
Dh21 million invested on research to improve quality of education
21 million students from 96,000 schools participate in the Arab Reading Challenge for academic year 2019/2020
Dh11 million awarded to Arab Reading Challenge winners
6.9 million books distributed in developing countries by Dubai Cares
Dh3.7 million distributed to winners of the Mohammed bin Rashid Al Maktoum Knowledge Award
Innovation & Entrepreneurship
744,000 beneficiaries of Dh386 million Innovation & Entrepreneurship projects last year
Dh169 million in incentives and facilities provided to Emirati-led start-ups in 2019
3,871 Emirati entrepreneurs supported by Dubai SME
780,000 participants in One Million Arab Coders initiative
Empowering Communities
510,000 beneficiaries of Dh181 million initiatives dedicated to Empowering Communities in 2019
One million beneficiaries of the 'Well of Hope' initiative
92,000 applicants in the third edition of Arab Hope Makers
Dh5 million awarded to five Arab Hope Makers finalists
Dh1 million distributed to each of the three winners of the Mohammed bin Rashid Al Maktoum Tolerance Award
Dh1 million given to Arab Journalism Award winners
79,000 beneficiaries of the Sheikh Mohammed Center for Cultural Understanding's activities in the UAE