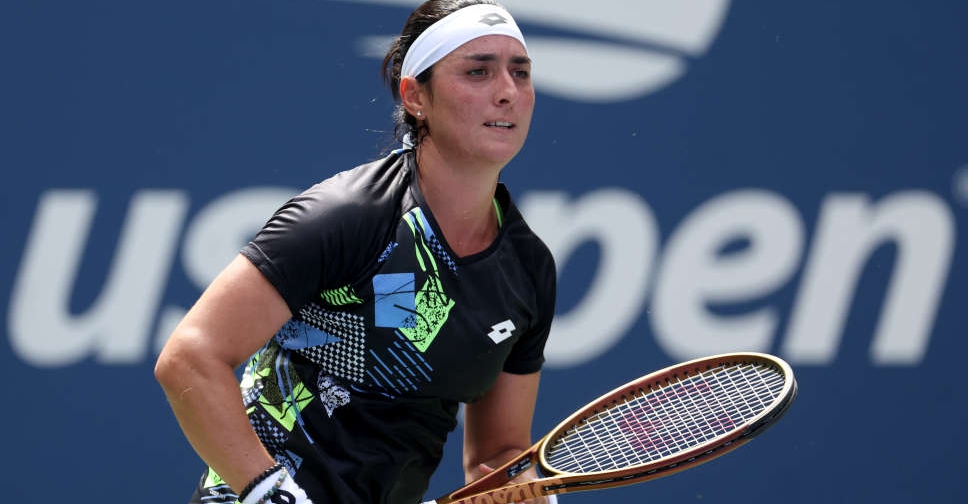 AFP
Tunisia's Ons Jabeur said she feels like a "zombie" due to an illness she has been dealing with but the fifth seed is determined to soldier on at the US Open after battling past Czech teenager Linda Noskova 7-6(7) 4-6 6-3 on Thursday.
The 29-year-old suffered breathing difficulties during her gritty first-round win over Colombia's Camila Osorio and was not at her best physically against Noskova, getting through a tough match in a little over two hours.
"I'm a zombie because I have a flu," said Jabeur, adding that she had taken a break in July following her Wimbledon final defeat to stay fresh for the rest of the season.
Jabeur said she had been struggling for about a week with the illness and was "taking a lot of medicine".
"I'm doing everything I can with my team trying to recover," she added. "They have amazing doctors here, so they've been helping me. I basically took every medication they have.
"I'm glad it was two matches, two tests. I was trying to push myself to see what I can do, getting out of my comfort zone. Hopefully, I'll continue in better shape and feel better for the next match."
Jabeur meets Czech Marie Bouzkova in the next round and is determined to continue her run.
"Emotionally I could be tired, but I know if I just let go I'll regret it after, so I want to continue and stay in New York as long as I can," she said.
Several players at the year's final Grand Slam have been hit by illnesses, including Dominic Thiem, Chris Eubanks and Hubert Hurkacz.
Reuters has reached out to US Open officials about the illnesses and they said they were looking into it.
ESPN said earlier this week that John McEnroe was absent from his analyst duties at the US Open after testing positive for COVID.