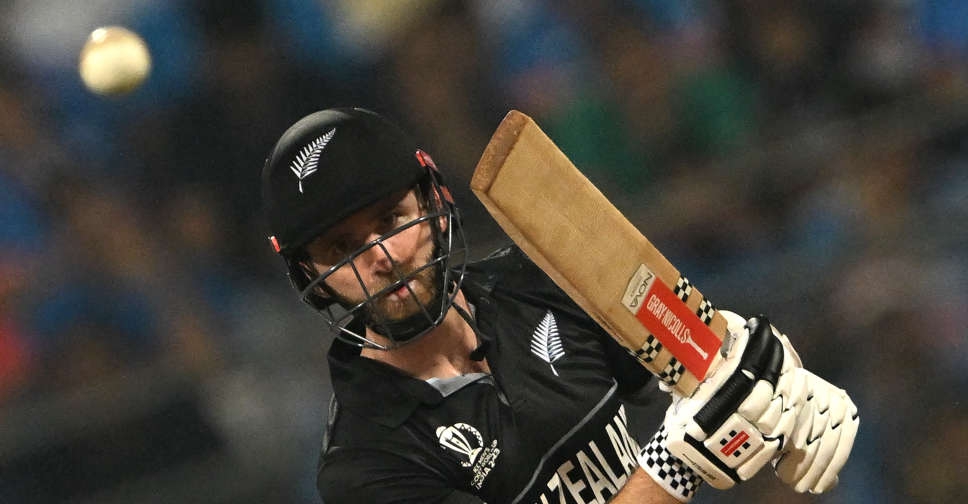 New Zealand captain Kane Williamson on Wednesday heaped praise on India after losing the World Cup semi-final at the Wankhede Stadium, saying the unbeaten hosts were simply the best side around and were playing outstanding cricket.
Chasing a 398-run target set by India, the 2019 runners-up who have never won the competition stayed in the hunt through an excellent 134 from Daryl Mitchell but ended up losing by 70 runs with fast bowler Mohammed Shami picking up seven wickets for the hosts.
Williamson was proud of his team's fight during the chase but had no qualms in giving credit to India, who have won all their 10 matches in the tournament.
"India are playing seriously good cricket, they're a class side at the top of their game and to come out in a semi-final and continue and repeat what they've been doing throughout this competition shows where they're at as a team," Williamson told reporters.
"They're the best team in the world and they're all playing their best cricket, so that's tough. The way they've played throughout this tournament has been incredible."
Williamson admitted that his team, who beat India in the 2019 semi-finals before losing to England by the narrowest of margins, were unable to create opportunities to restrict their opponents, who won the toss and put on a total of 397 for four after batting first.
The New Zealand captain said he was proud of his team's performance over the duration of the tournament.
"We try and focus on our cricket, not just on one day, but for a period of time and that's how I try and reflect on our time here," he said. "I know it's still quite recent and it is disappointing without a doubt to not go further.
"But in terms of taking steps forward as a team and wanting to do it at the right times, there was a lot of good stuff but that blue machine keeps rolling and they were too good for us today."
Williamson was effusive in his praise for Mitchell, who also scored 130 in New Zealand's round-robin stage match against India at Dharamsala last month.
"Mitchell, phenomenal player and just the ultimate competitor, he goes out there, he loves the occasion, and he's been outstanding for us throughout this whole tournament," he said.
"And to go out and do what he did today, giving us a chance, albeit the slimmest chance, but we'll take anything when you're chasing 400, was a fine effort from a world-class player."