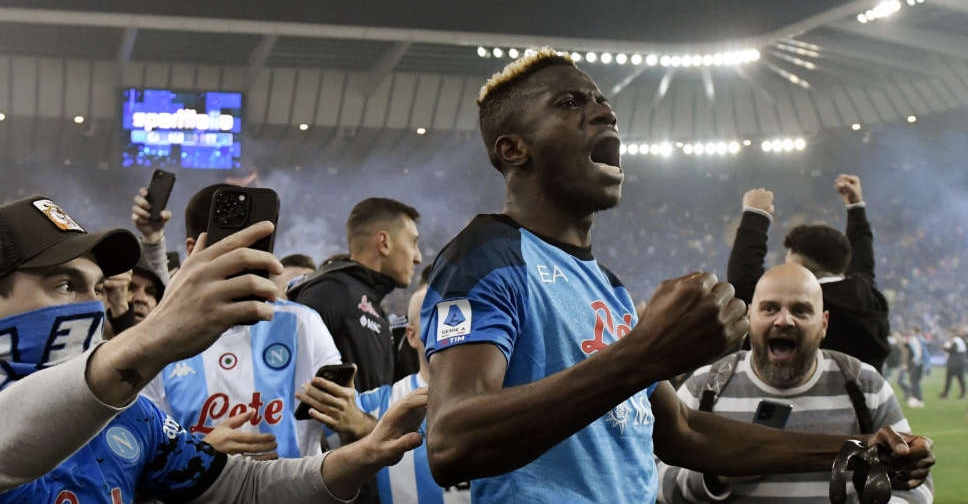 Nigerian striker Victor Osimhen is reportedly mulling over taking legal action against his club, Napoli, following an incident where he was subjected to mockery on the Serie A champions' TikTok account.
The controversial post, published on Tuesday, targeted Osimhen's penalty miss adding strain to the already tense relationship between the player and the club.
Roberto Calenda, Osimhen's agent, expressed his displeasure and labelled the TikTok video as "unacceptable".
"A video mocking Victor was first made public and then, albeit belatedly, deleted. This is a grave incident that has inflicted significant harm on the player, compounding the challenges he has faced recently with media trials and fake news. We reserve the right to pursue legal action and any necessary steps to safeguard Victor," he asserted.
The discord between Osimhen and the club came to the fore following an altercation with coach Rudi Garcia during Napoli's match against Bologna on Sunday. Osimhen confronted Garcia as he was substituted, directly expressing his opinion that the team should have played two central strikers. This incident highlighted potential fractures within the Napoli dressing room, which had appeared more unified during the previous season when they clinched the Scudetto.
Despite Osimhen's subsequent apology to the coach and his teammates, the situation remains precarious and could impact negotiations for a new contract. His current agreement with the club is set to expire in the summer of 2025.
Adding to the club's woes, Napoli's TikTok account posted the contentious video on Tuesday, exacerbating an already delicate situation. This development could further complicate discussions concerning Osimhen's future at the club.
In a parallel development on the same day, Napoli's owner, Aurelio De Laurentiis, and the club itself came under investigation for alleged false accounting related to Osimhen's transfer to Napoli in 2020. The probe revolves around allegations that the transfer fees, which encompassed multiple players in the deal, were artificially inflated to boost capital gains.
Napoli's lawyer, Mattia Grassani, addressed the matter, stating, "Apart from the technical aspects, we want to keep the fans informed and reassure them".
He pointed out that Napoli had previously undergone scrutiny at two different judicial levels, ultimately clearing the club and its directors of any irregularities. Notably, Napoli was the only club where the prosecutor did not request the judgment to be overturned, contrasting with Juventus, which faced a 15-point and then a 10-point Serie A penalty. Grassani suggested that if no fresh evidence emerged in this investigation, the Osimhen issue could be considered resolved on a disciplinary level.