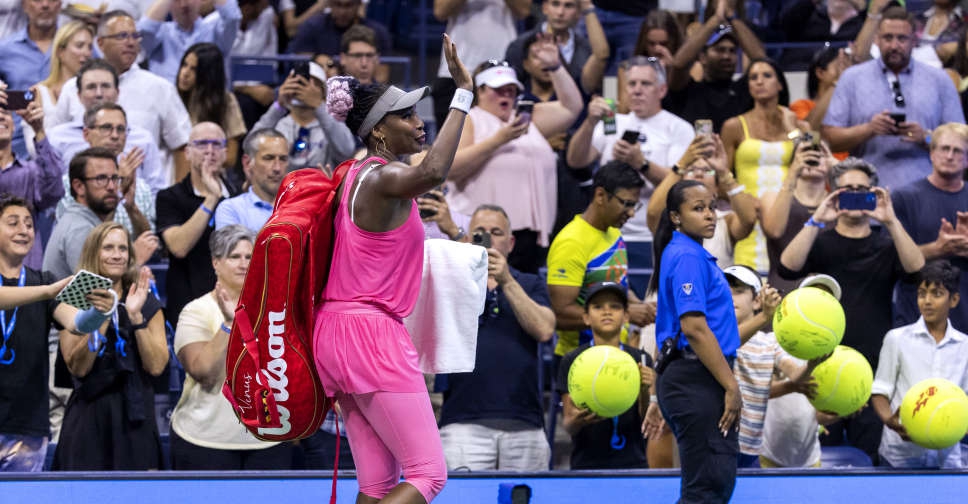 AFP
Venus Williams faced a stunning elimination in the first round of the US Open as Belgian qualifier Greet Minnen beat her in straight sets 6-1, 6-1.
This defeat marked a significant milestone as the most lopsided loss in Williams' extensive 100-match grand slam career, a stark contrast to her previous triumphs at the same tournament in 2000 and 2001.
Despite the loss, fans gave Williams a warm send-off with a mix of applause and enthusiastic cheers. As she made her way towards the locker room, with her red racket bag slung over her left shoulder, Williams graciously acknowledged her supporters with a quick wave and a smile.
Reflecting on the overwhelming support, Williams, who currently holds the title of the oldest player in the tournament, expressed her gratitude, saying, "It was really great to hear the support. I know the fans have been here for me forever, so that's fantastic to still have that support even more than ever. So it's a beautiful thing, and I love the Open."
Throughout her illustrious career, Williams had been unstoppable in the first round of the US Open, boasting an impressive record of 21 consecutive victories. However, her recent performance indicated a shift in her fortunes, as this marked her third consecutive opening-round loss. The match showcased the remarkable skill of 26-year-old Minnen, who displayed jubilant celebration after securing the victory. Born in August 1997, Minnen's victory over Williams held special significance, having come into the world just a month prior to Williams' initial appearance in the US Open final.
Minnen, currently ranked 97th, entered the match with a career record of 4-12 in Grand Slam matches. Expressing her awe at playing against a tennis legend, Minnen said, "For me, it was incredible to play a legend like her. I have huge respect. To be there at 43 years old, it's amazing really."
Despite Williams' remarkable achievements, including seven major championships with five victories at Wimbledon, her recent performance has been marked by disappointments. Notably, she has encountered early exits in the first or second rounds in her last 12 consecutive slam appearances. Her recent stumble came at the All England Club in July, where she exited after an unfortunate fall during her opening match.