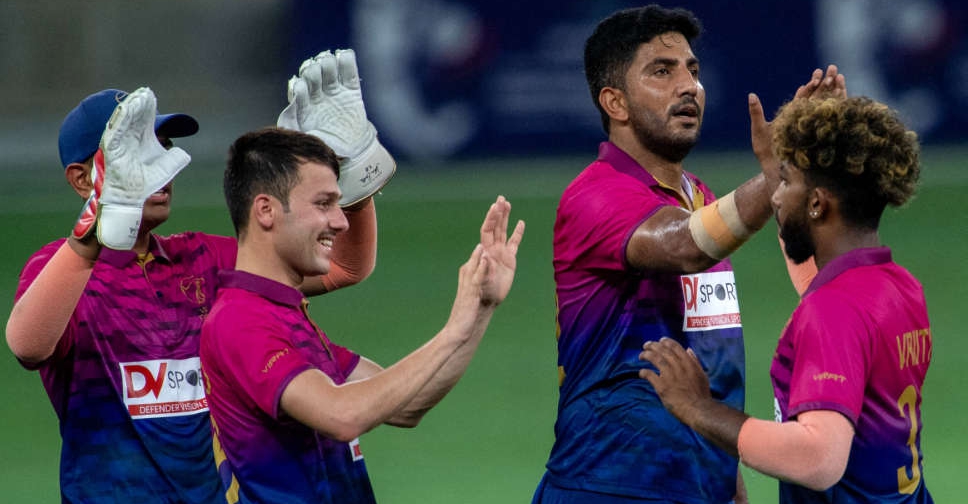 RYAN LIM/ AFP
The UAE will open their Gulf Cricket T20I Championship campaign against Oman on September 16.
Mohammad Waseem will lead the side in the regional Twenty20 tournament which will be played in Doha from Friday, September 15.
The championship features all six GCC nations including hosts Qatar, Bahrain, Kuwait, Oman and Saudi Arabia besides the UAE.
Each team will play all others once in the group stage and the top two teams at the end of the group phase will compete in the final on Friday, September 23.
The UAE will play Saudi Arabia on September 17, Kuwait on the 19th, Qatar on the 20th and Bahrain on September 22.
Uncapped left-arm spinner Nilansh Keswani has been included in the 15-member UAE squad, while seamer Raja Akifullah Khan returns to the side after last featuring in the T20I series against Afghanistan in February.
The remaining 13 players took part in the UAE's hard fought T20I series against New Zealand last month which the hosts narrowly lost (2-1).
UAE squad for Gulf Cricket T20I Championship: Mohammad Waseem (captain), Ali Naseer, Aayan Afzal Khan, Ansh Tandon, Aryansh Sharma, Asif Khan, Basil Hameed, Junaid Siddique, Muhammad Faraazuddin, Muhammad Jawadullah, Nilansh Keswani, Raja Akifullah Khan, Sanchit Sharma, Vriitya Aravind and Zahoor Khan.