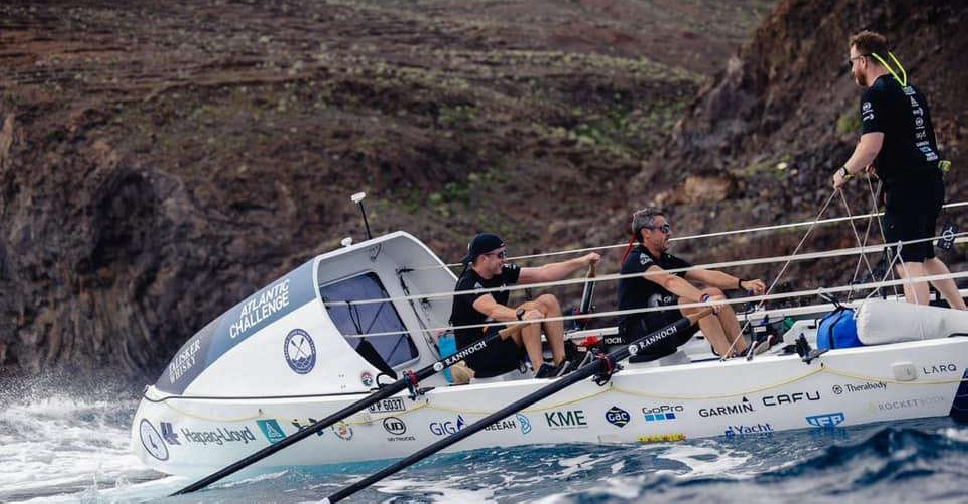 The first UAE team to row unsupported and unassisted across the Atlantic Ocean has arrived on dry land.
Taking 42 Days, 7 hours and 35 minutes the Arabian Ocean Rowing Team made it 5,000km all the way across the Atlantic Ocean.
The three-man team of James Raley, Rai Tamagnini and Toby Gregory started their epic journey in December in an 8-metre-long boat.
They rowed from La Gomera, off the coast of Africa, to English Harbour in Antigua, facing 40-foot waves and extended sleep deprivation, rowing two hours on, two hours off.
The Arabian Ocean Rowing Team want to raise awareness about special causes such as environmental sustainability.