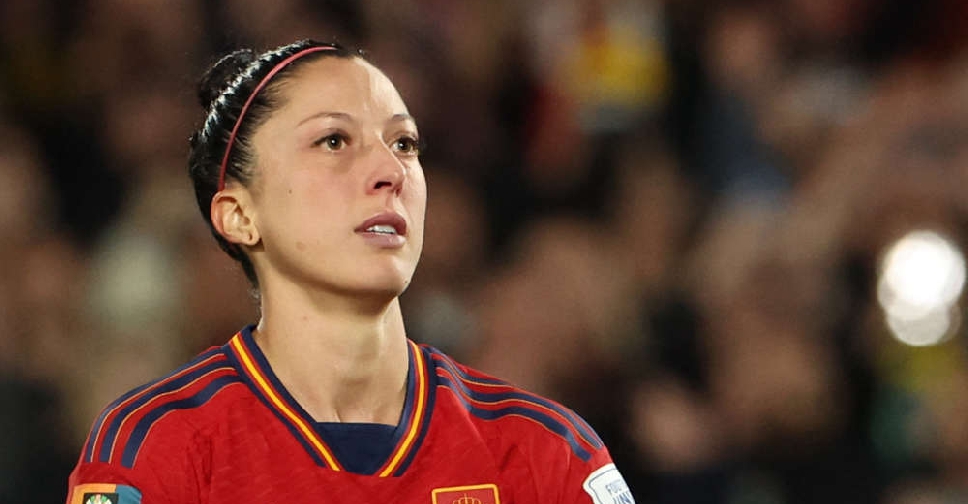 AFP
Spanish star Jenni Hermoso has lodged a criminal complaint over the unsolicited kiss by football federation boss Luis Rubiales after they won the World Cup.
Hermoso testified on Tuesday and the complaint will be processed "as soon as possible", the national prosecutor's office said.
Rubiales claims the kiss was "mutual and "consensual", but Hermoso insists it was not consensual.
With the complaint, the 46-year-old could face criminal charges in addition to the ongoing inquiry by Spain's top sport court for "serious misconduct" and an investigation by world football governing body FIFA, which has provisionally suspended Rubiales from office for 90 days.
In total, 81 Spain players, including all 23 World Cup winners, have now refused to play for the team again while Rubiales is in charge.
The Spanish men's team criticised the country's football boss on Monday for his "unacceptable behaviour", but one of the team's captains, Real Madrid defender Dani Carvajal, sparked criticism later for arguably questioning Hermoso's status as victim in an interview for Spanish radio Onda Cero.
Spain's head coach Jorge Vilda, and close friend of Rubiales, was also fired despite leading his team to World Cup glory.