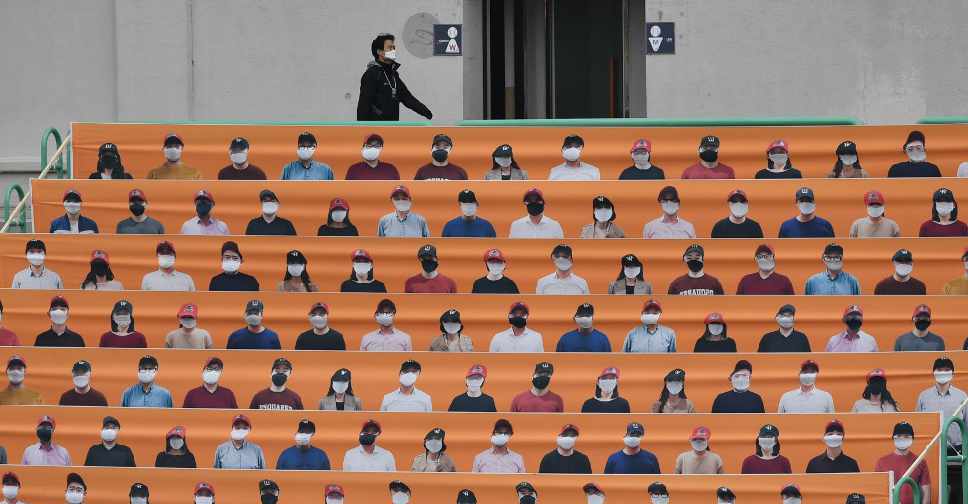 Jung Yeon-je / AFP
South Korea's baseball league season kicked-off on Tuesday after a five-week delay due to the global coronavirus pandemic.
Fans were not allowed into the stadium to watch any of the five opening Korean Baseball Organisation (KBO) matches on Tuesday, instead banners with photos of masked fans stretched across the empty seats.
Referees and coaches were seen wearing masks, with several clubs bringing in cheerleaders.
The country's professional football leagues will kick off on Friday to empty stadiums, while some of golf's leading women players will tee up next week.